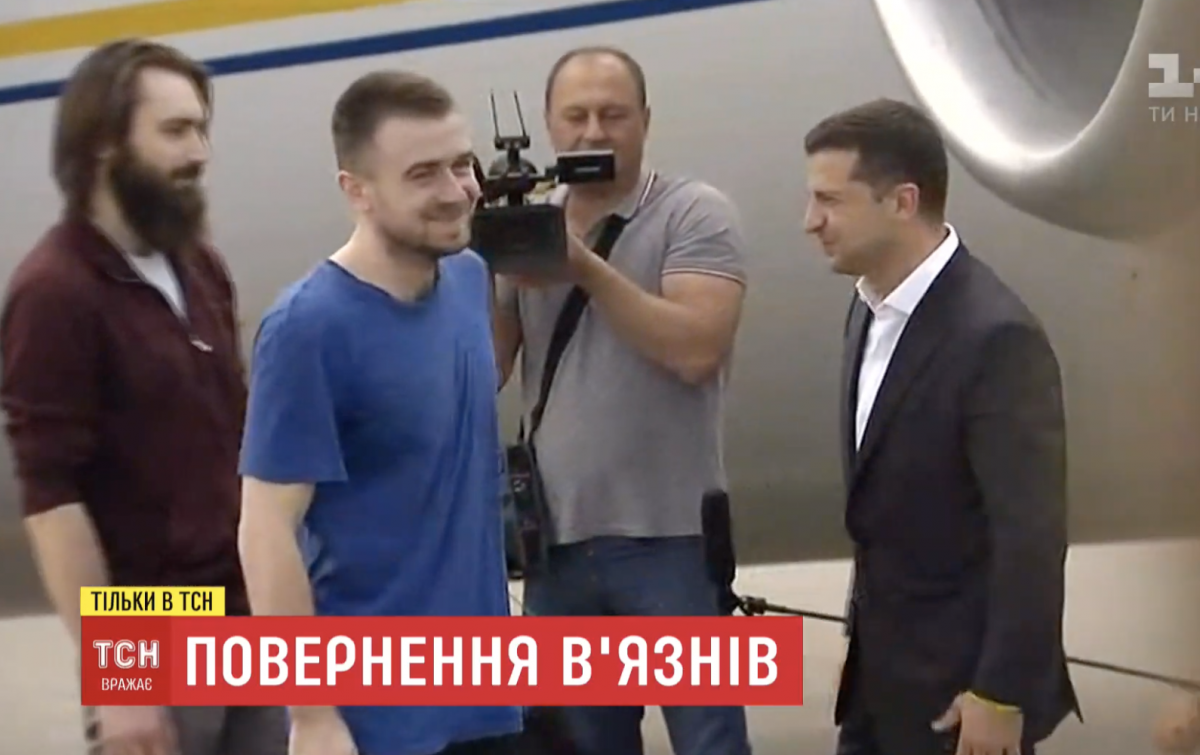 Screenshot
Ukrainian President Volodymyr Zelensky during a meeting of Ukrainian political prisoners at Boryspil International Airport spoke about an exchange agreement with Russian President Vladimir Putin.
Read alsoPlane with Ukrainian political prisoners landed in Boryspil (Photo, video)
According to him, the first conversation with Putin on the exchange of prisoners took place a month ago, on August 7, Ukrainian TSN news service reports.
"We agreed on the first stage of unblocking our dialogue, on the first stage of ending the war, the return of our military, our prisoners, our sailors, the return of our territories," he said.
Zelensky emphasized everything possible had been done to return the Ukrainians home and thanked everyone who was involved in the exchange process.