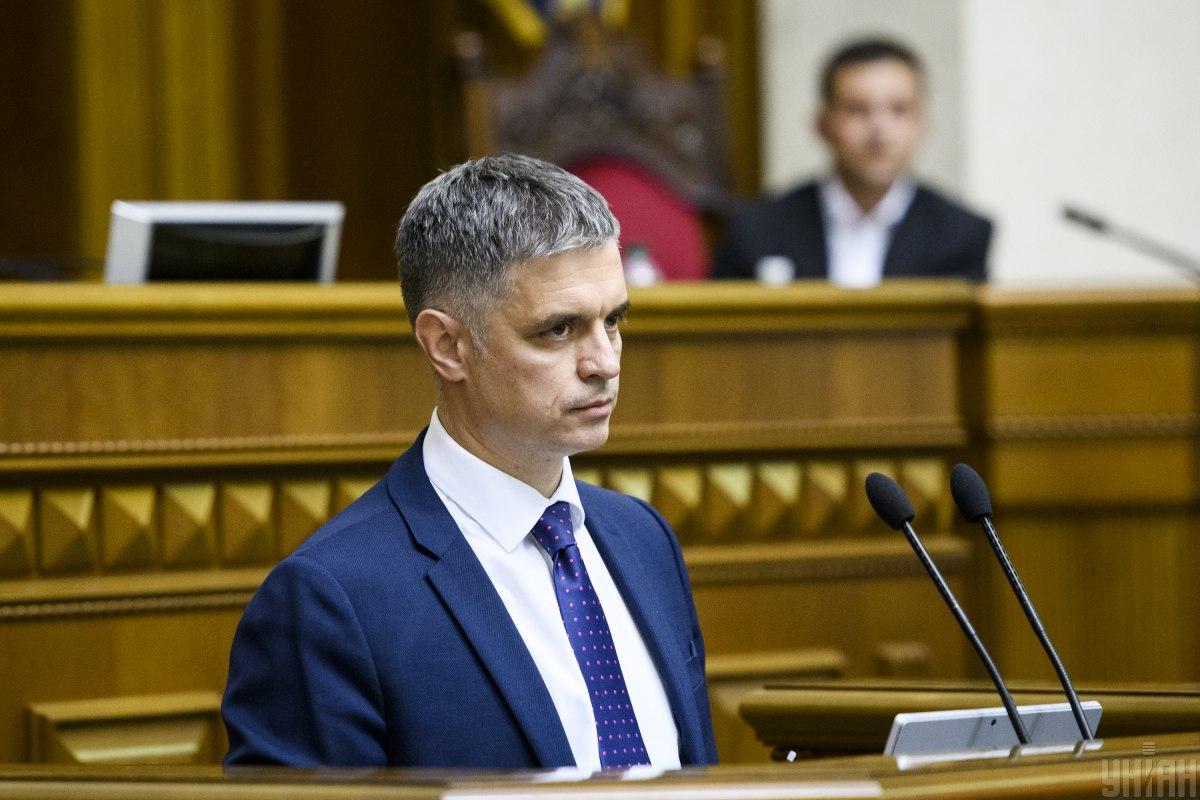 Minister of Foreign Affairs Vadym Prystaiko / Photo from UNIAN
Ukraine's Minister of Foreign Affairs (MFA) Vadym Prystaiko says the leaders of the four countries making up the Normandy format, namely Ukraine, Germany, France and Russia, are not planning to sign any documents at their future meeting.
"There are no new papers – they don't exist. No one is actually drafting them. For many years we have failed to even start fulfilling the third, fourth clauses, etc. of the Minsk agreements," Prystaiko said when asked whether Ukraine was ready to sign new documents at the Normandy meeting, an UNIAN correspondent reported.
Read alsoUkraine insists on Normandy Four meeting in September – Zelensky
The Russian side does not propose new documents for signing, he said, adding that one should not hope that the Normandy leaders will be able to sign agreements at the first meeting that will establish peace in Ukraine.
The foreign ministers of Ukraine, Germany, France, and Russia are not scheduled to gather before the Normandy Four leaders' meeting, he said.
According to him, different dates are now being considered for the meeting. "Some dates are very close – I don't know whether they are feasible. We did not want to postpone [the meeting] for the third or fourth time, but we agreed that it would take place before long," Prystaiko said.
"Today we've read answers from the Russian side that it will probably be held in October. That is, a new month has been set now. This has not been agreed with us. We would like to conduct it as soon as possible. We still hope that the leaders will be able to give impetus so that their teams could solve a lot of issues," the minister said.
As UNIAN reported earlier, Prystaiko said that the Normandy meeting is most likely to be hosted by Paris, but the date is still being discussed.