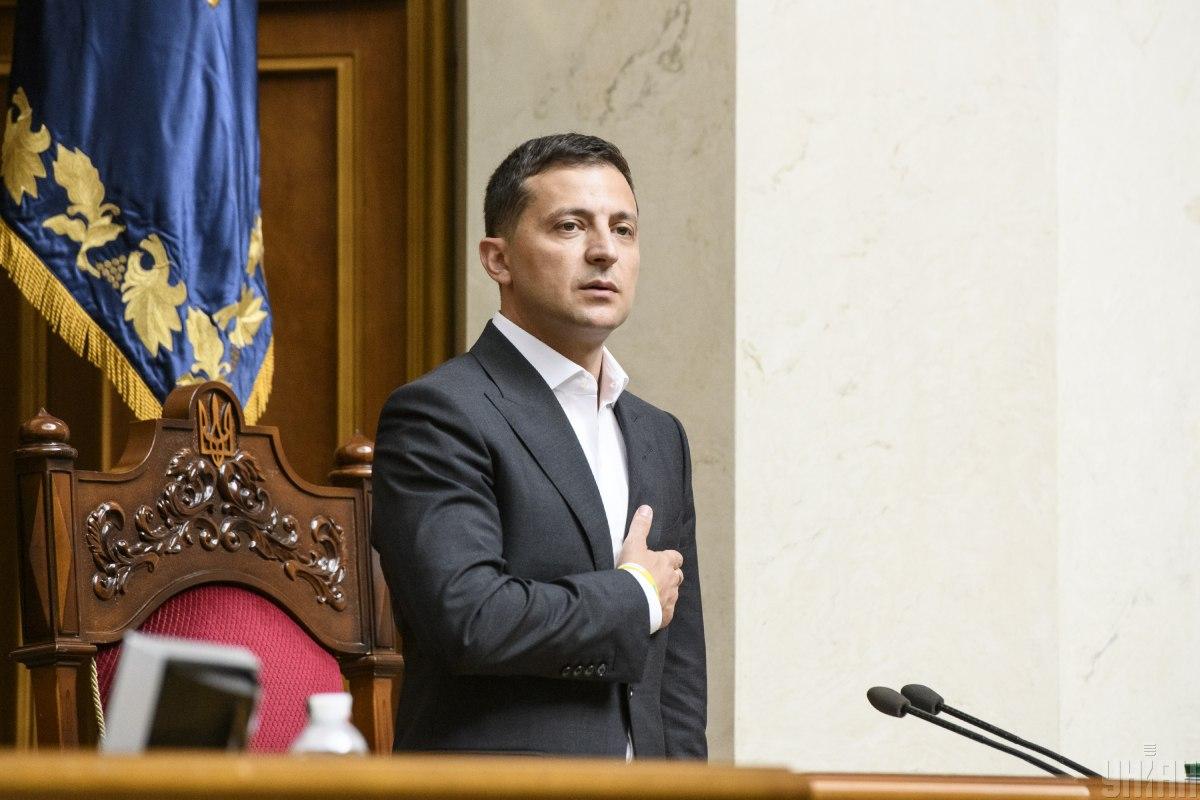 Photo from UNIAN
Ukrainian President Volodymyr Zelensky initiates the draft law on the status of veterans. The document will be defined as urgent.
"I believe this draft law developed by the Ministry for Veterans Affairs together with veterans will be submitted to the parliament soon. The minister promised me it would be ready in a week," he said during the opening ceremony of the national Invictus Games in Kyiv, according to the president's press service.
Read alsoUkraine's Ministry for Veterans Affairs not to be liquidated – Zelensky
Zelensky said the draft law would establish a mechanism for determining the status of combatants and volunteers.
The president emphasized he was always ready to communicate with veterans.
"You have delegated a candidate for the post of minister. Commissioner for the Rehabilitation of ATO Participants, and earlier – soldier Vadym Svyrydenko stands by me today. He saved hundreds of lives risking his own. I want you to always be able to communicate directly with me and members of my team," Zelensky said.
The president participated in the opening ceremony of the national Invictus Games, which is the final stage of the selection of the national team of Ukraine for the international Invictus Games 2020 in The Hague.
"It seems to me the British royal family has chosen a very apt definition – 'invictus.' The nation is born from the invictus. Our job is to appreciate each of you. To know the face of each of you and understand your needs," he said.
Zelensky announced a moment of silence to pay tribute to the fallen defenders of Ukraine.
The president also wished the national team to amaze the world with their character, unbroken spirit and results at the Invictus Games 2020 in the Netherlands.