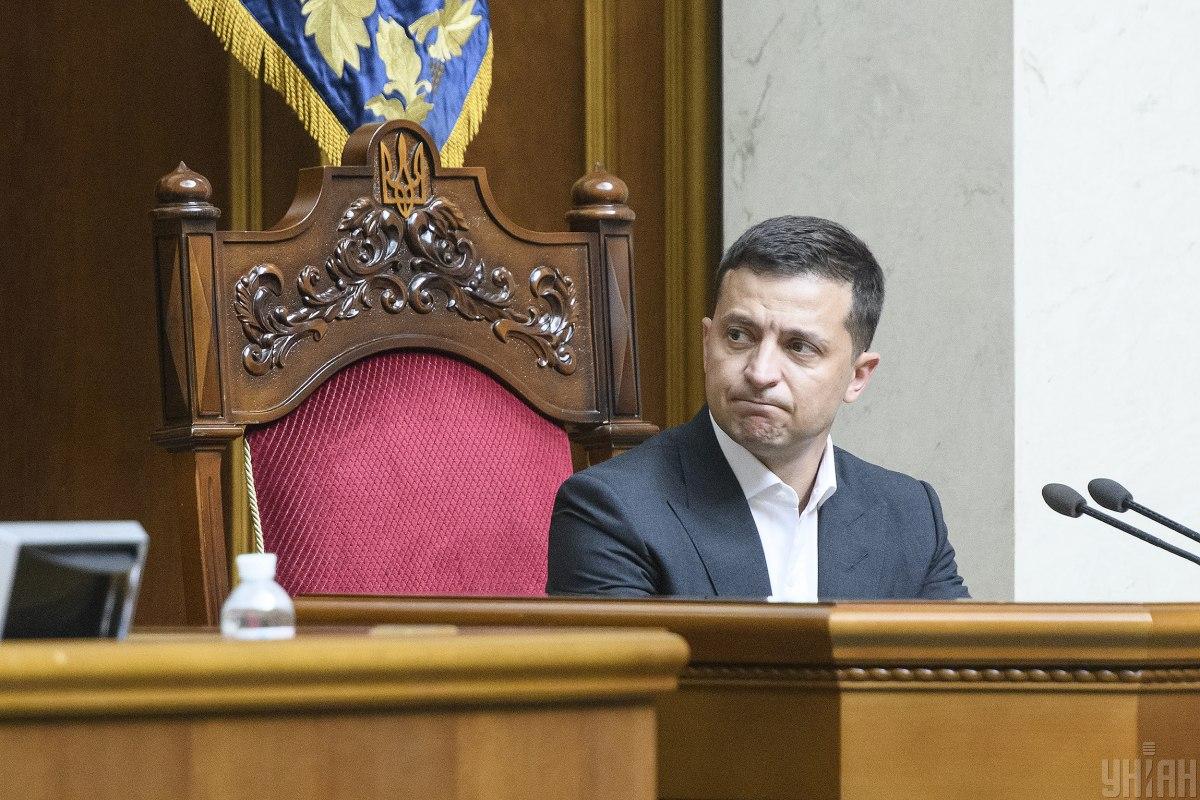 Photo from UNIAN
Ukrainian President Volodymyr Zelensky has vetoed the new Electoral Code passed by the Verkhovna Rada, Ukraine's parliament.
The bill card posted on the parliament's website says the president returned the Code with his proposals on September 13, 2019.
Read alsoParliament in Ukraine disbands CEC ahead of term
According to Zelensky's proposals set out on 10 pages, the Code that has been submitted to him for signature contains provisions that do not comply with the Constitution of Ukraine, do not take into account the latest positive changes in the election legislation aimed at improving it, are not consistent with legislative acts that are basic in the relevant field, do not provide proper regulation and organization of the electoral process, effective control over the implementation of electoral procedures.
According to the president, the provisions of the Code also require technical and legal revision to avoid numerous internal contradictions and inconsistencies with other legislative acts.
The president invited the Verkhovna Rada to reconsider the Electoral Code and finalize it taking into account his comments.
As UNIAN reported earlier, the Verkhovna Rada on July 11 passed a new Electoral Code.
The code combines five existing laws – on parliamentary elections, on presidential elections, on local elections, on the Central Election Commission and on the Unified State Register of Voters.