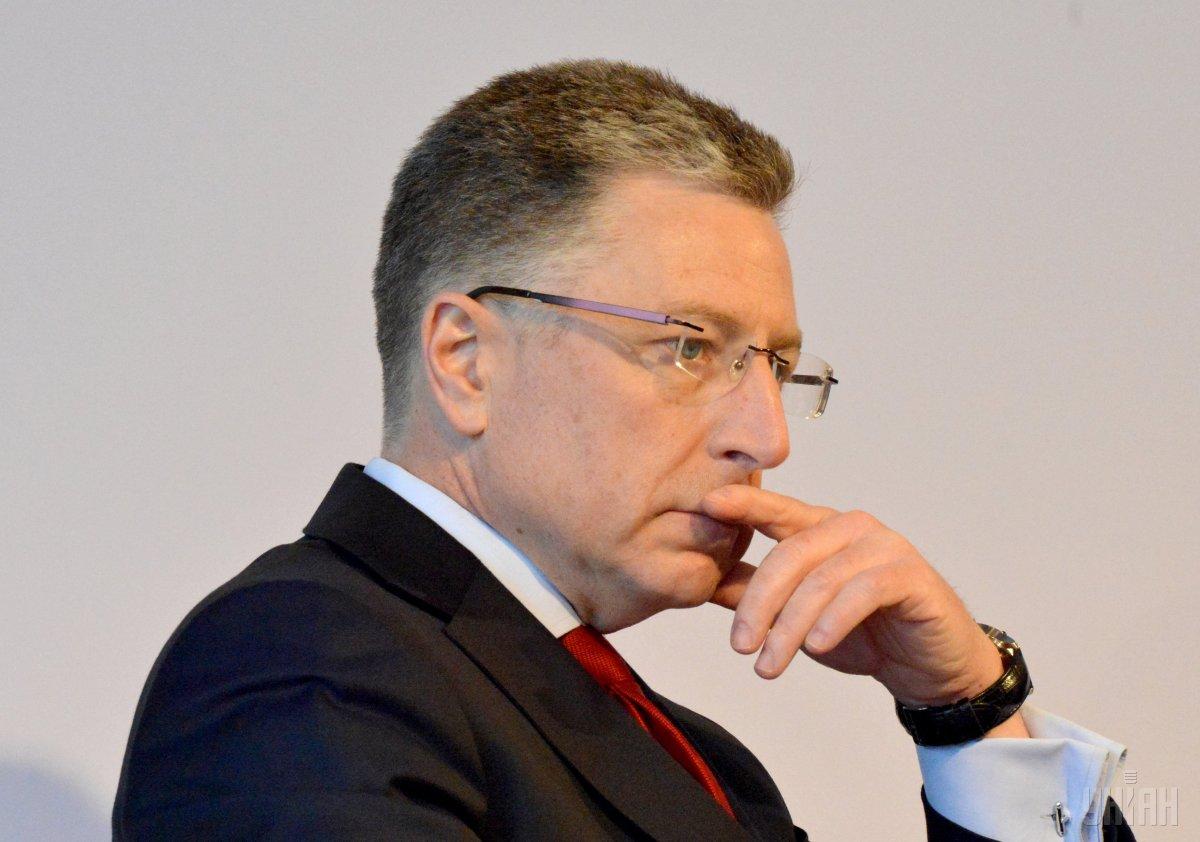 Photo from UNIAN
U.S. Special Representative for Ukraine Negotiations Kurt Volker says he doesn't think it would be possible to learn anything new from Volodymyr Tsemakh, a suspect in the MH17 downing probe.
"I don't think that we would have learned anything new from the attacker of MH17 that we already knew. So I'm not sure that the price is as high as it's being painted to us," he said in an exclusive interview to the Ukrainian TSN news service.
Read alsoSentsov comments on Ukraine including on swap list "person of interest" in MH17 probe
"But meanwhile the importance of getting those other prisoners out of Russia is very important, so I think it was an important step forward for both countries to do it, and I hope now that it can generate momentum. There should be more prisoner exchanges, there should be prisoner exchanges of people taken hostage in Donbas, there should be progress on the ceasefire, there should be further disengagement of forces, things that Russia has not so far really been willing to move on. But maybe this will create some possibilities for that," Volker said.
Answering a question whether it is a real chance to swap all prisoners by the end of the year, he said: "It depends."
"I think that the more the better. There should be an all-for-all prisoner exchange but defining all-for-all is difficult because Russia often then expands the definition of those that are arrested as part of the conflict to those arrested for any number of reasons in any number of places. So the terms of what all-for-all mean need to be agreed and defined and constrained," Volker said.
"But that said if there is goodwill from the Russian side, it is achievable. I know there's goodwill on the Ukrainian side, it's just that so far Russia has not wanted to do that," he added.
As UNIAN reported earlier, Ukraine's spec-ops forces managed to detain Tsemakh, who is a citizen of Ukraine, in the Russia-occupied town of Snizhne in late June 2019. He was reportedly a commander of an anti-aircraft unit in occupied Donbas back in 2014 and is suspected by Ukrainian law enforcement agencies of involvement in the downing of flight MH17 over Donbas in July 2014. He is also suspected of involvement in a terrorist attack, which killed four Ukrainian soldiers.
In late August, Bellingcat founder Eliot Higgins suggested that Tsemakh was on a list of detainees prepared for a major Ukraine-Russia prisoner swap.
On September 5, Kyiv's Court of Appeals ruled to release Tsemakh on personal recognizance. Under a court ruling, he was supposed not to leave his place of permanent residence in Russia-occupied Donbas.
On September 7, Tsemakh was transferred to Russia as part of the prisoner swap, as a result of which 24 Ukrainian sailors and 11 Ukrainian political prisoners returned home.
Ukrainian President Volodymyr Zelensky and SBU Chief Ivan Bakanov said Tsemakh had been interrogated by Dutch investigators before the prisoner exchange took place.