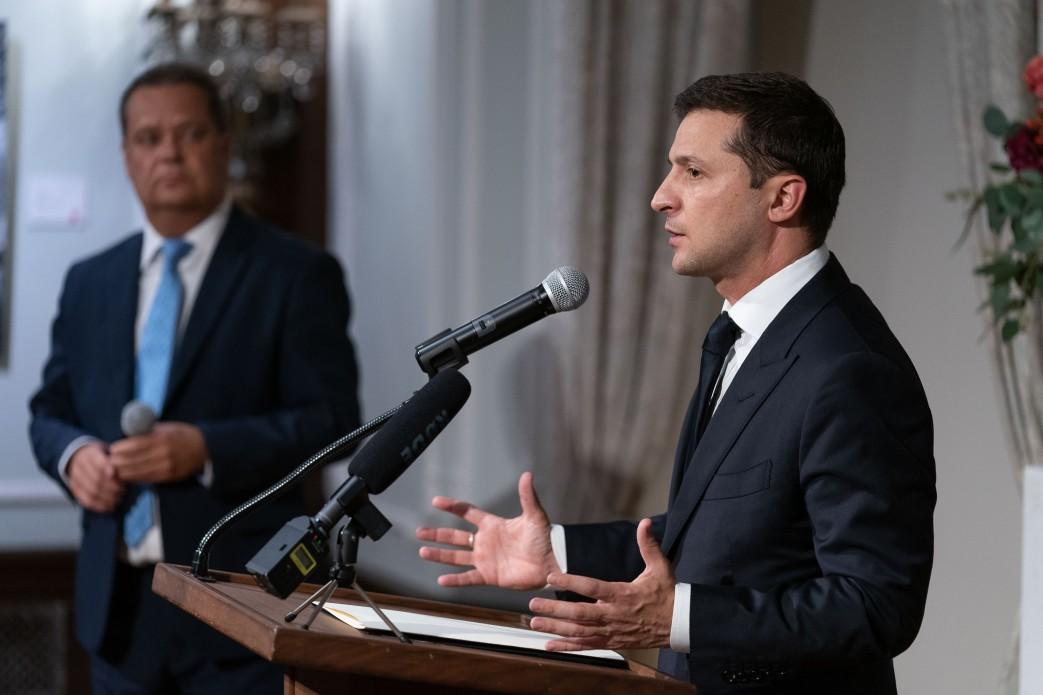 president.gov.ua
President of Ukraine Volodymyr Zelensky has commented on his expectations from an upcoming meeting with U.S. President Donald Trump.
"We have an independent country. We are ready for anything. We expect support, we don't need just help as we are already a strong state," Zelensky told Hromadske in New York.
He explained that he he would like the United States "to always support Ukraine and Ukraine's course in the fight against aggression and war."
"It seems to me that everything is so anyway, and everything is leading to this. I think that our meeting will be very warm," Zelensky believes.
Read alsoTrump: Pompeo has permission from Ukraine to release transcript of call with Zelensky
The Ukrainian president added that before meeting with his U.S. counterpart, he will have had another 10 meetings with other countries.
It is expected that Trump and Zelensky will meet on Sept 25, 2019. This will be their first personal meeting ever.