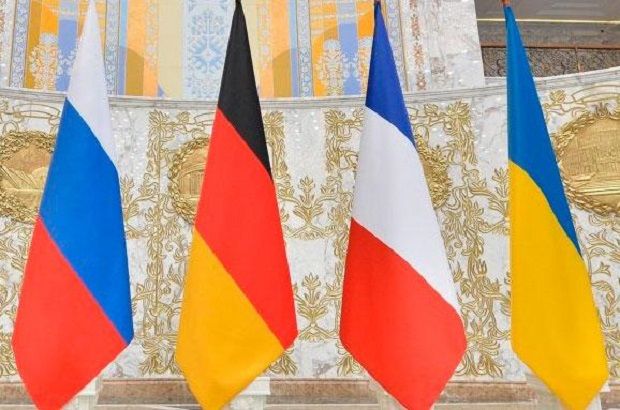 eurointegration.com.ua
Chairman of the Verkhovna Rada Committee on Foreign Policy and Inter-Parliamentary Cooperation Bohdan Yaremenko has said Ukraine wants to see better progress from the Russian Federation in the security issue in Donbas pending a summit in the Normandy Four format (Ukraine, Russia, Germany, and France).
Read alsoMerkel announces prerequisites for top-level summit of Normandy Four leaders – media
"Yesterday there were only the first hints of a possible date [of the summit], but this is quite a sensitive issue in the negotiations. We understand we are talking about the mutual conditions that the parties put forward, including the approval of a certain formula [the so-called 'Steinmeier formula'], and introducing the law on the special status of Donbas was a condition set by the Russian side for fixing the date. It is obvious if the Russian side spoke about some dates, then it thinks Ukraine has fulfilled the conditions, but on our part we want better or sufficient progress in fulfilling the security conditions," he told journalists in parliament.
Yaremenko said there was no fixed date for the summit yet.
"I would not be in a hurry. We want peace talks, we do not give them up in any case, but it's too early to talk about dates, this is a too complicated issue," he added.
As UNIAN reported earlier, Ukrainian President Volodymyr Zelensky on Tuesday said the Ukrainian side at Trilateral Contact Group (TCG) talks in Minsk had responded to a letter from Special Representative of the OSCE Chairperson-in-Office in Ukraine and in the TCG, Ambassador Martin Sajdik that the so-called "Steinmeier formula" on the peace settlement in Donbas was "pending approval."
"We responded to Mr. Sajdik's letter that we have been in the process of approval of the wording of the 'Steinmeier formula,'" Zelensky said.
"The 'Steinmeier formula' should be incorporated in a new law on special status [the law on special provisions of local self-government in certain districts of Donetsk and Luhansk regions], which is not ready yet," Zelensky said.
The current law on Donbas' special status is expiring on December 31, 2019.
According to the president, a new law will be developed by the parliament in close cooperation and open discussion with the public and no "red line" will be crossed in the new law.