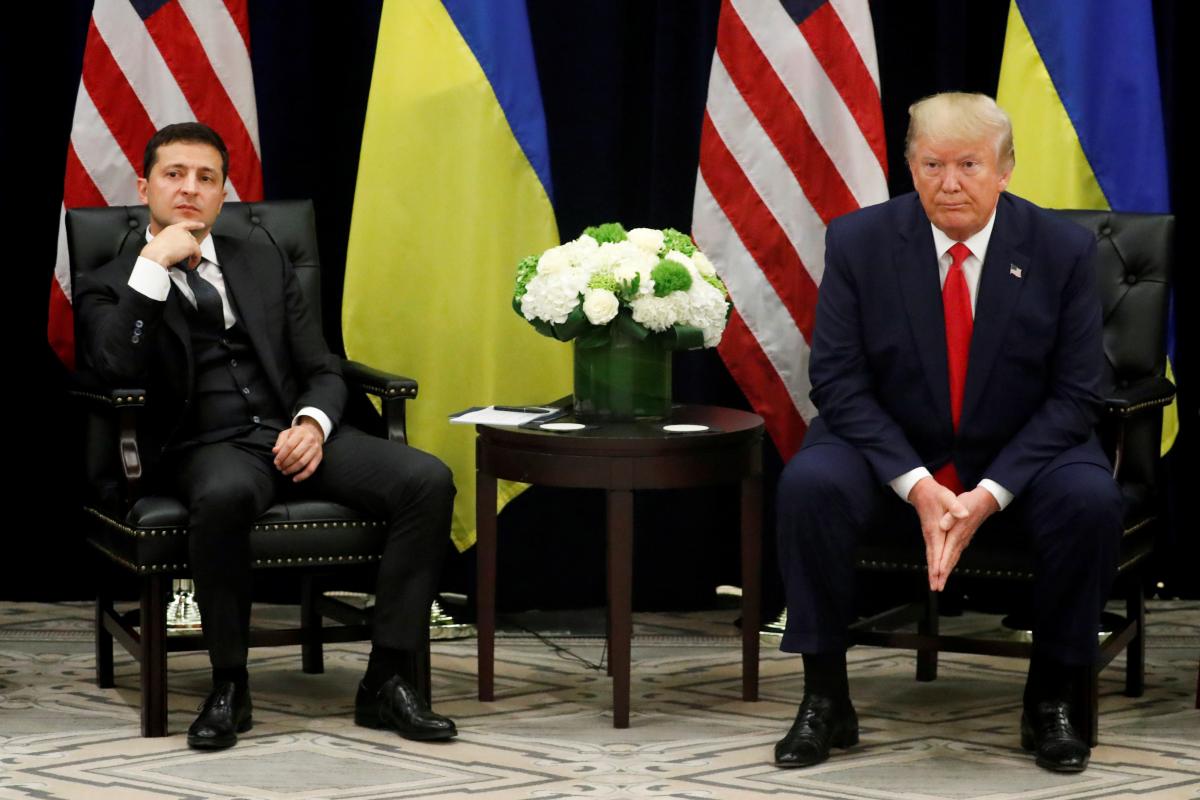 Volodymyr Zelensky (left) and Donald Trump (right) / REUTERS
Ukrainian President Volodymyr Zelensky has denied being pushed by U.S. President Donald Trump to investigate one of his rivals in the 2020 presidential election, Joe Biden.
"I was never pressured and there were no conditions being imposed" to realize a summit with Trump or agree to arms sales in return, Zelensky said on Saturday, October 5, in an interview with Kyodo News at his office in Kyiv, the first time he has spoken to foreign media about the allegations that have sparked an impeachment crisis in Washington.
Read also"Tremendous corruption": Trump explains why he asked to block aid to Ukraine
He added that under Ukraine's Constitution the president does not have the power to tell the prosecutor general or investigative authorities to look into a particular case.
As was reported, U.S. President Trump told House Republicans that he made his now infamous phone call to Ukrainian President Volodymyr Zelensky on July 25, 2019, at the urging of Energy Secretary Rick Perry — a call Trump claimed he didn't even want to make.