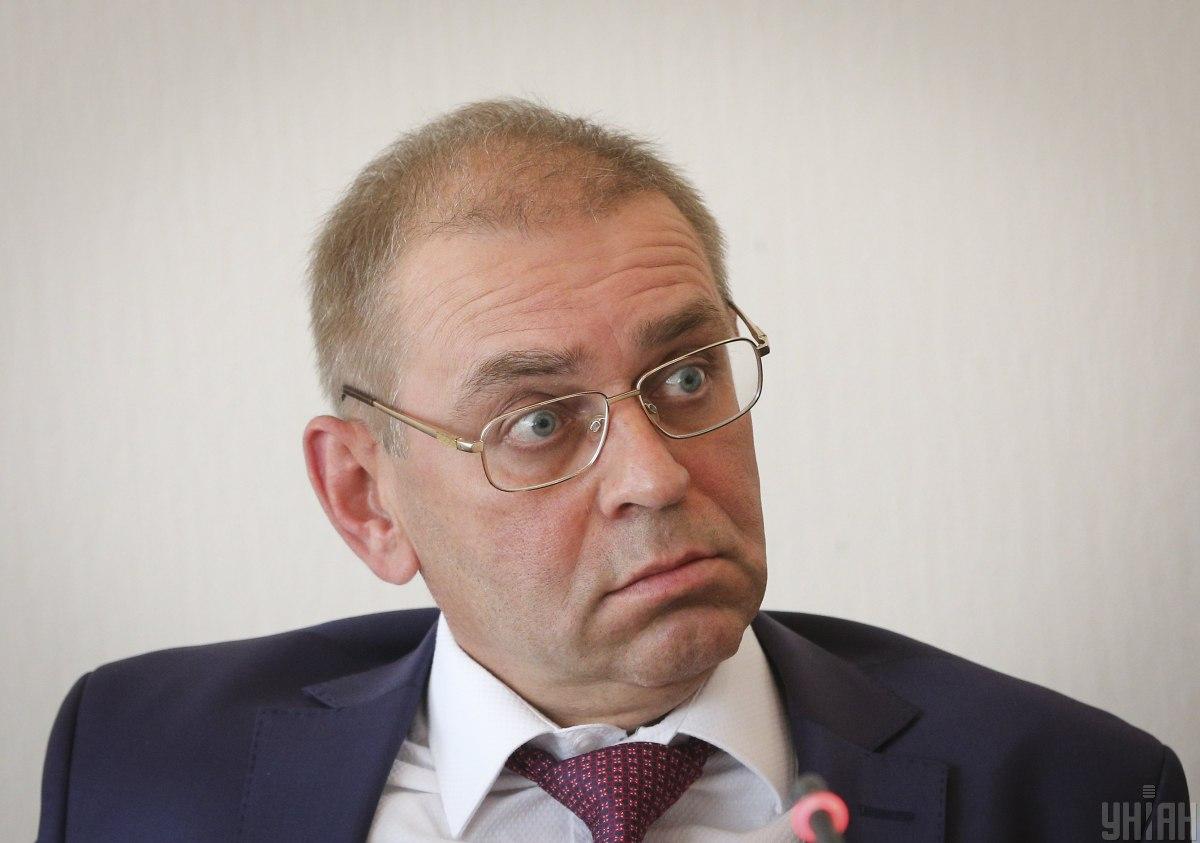 Serhiy Pashynsky / Photo from UNIAN
Kyiv's Pechersky district court has ruled to arrest former Member of Parliament Serhiy Pashynsky suspected of inflicting a severe bodily injury to a victim in a shooting incident.
"The motion [filed by prosecutors of the Prosecutor General's Office and an investigator of the State Bureau of Investigation] has been satisfied – a measure of restraint in the form of detention should be applied to suspect Serhiy Pashynsky," judge Olesya Batrin announced the court decision on October 7, according to an UNIAN correspondent.
He will be held in custody until December 4, she said.
The ruling could be appealed in Kyiv's Court of Appeals within five days.
Pashynsky and his lawyer, Andriy Fedur, said they would appeal the decision.
In addition, Pashynsky said in a comment to reporters that the ruling is "completely unlawful." He also said that he was not afraid of being kept in a pretrial detention center.
Fedur, in turn, said there is a threat to his client's life if he is placed in a detention center. "I have already officially applied to the judicial investigation body for immediate security measures. Since there is a real threat to the life of my client," he said.
According to Fedur, Pashinsky's could be physically eliminated "as one of the five main enemies of the occupying country [the Russian Federation]."
SBI Investigators earlier informed Pashynsky he is a suspect in a criminal case over causing a serious bodily injury to a citizen. The SBI said that the offense is qualified under Part 1 of Article 121 of the Criminal Code of Ukraine (inflicting a severe bodily injury).
Read alsoUkrainian lawmaker shoots villager in leg on New Year's eve claiming self-defense; alleged attacker disputes events
As UNIAN reported earlier, an incident involving Pashynsky and Viacheslav Khimikus, a local resident of Kyiv region's Vasylkivsky district, took place on December 31, 2016, when, after a verbal dispute, the then Member of Parliament used his firearm.
The victim received a bodily injury – a gunshot-induced fracture of the thigh bone of the left leg.
The police shortly opened criminal proceedings under Article 296 of the Criminal Code (hooligan actions). However, in July 2017, the Prosecutor General's Office closed the Pashynsky case.