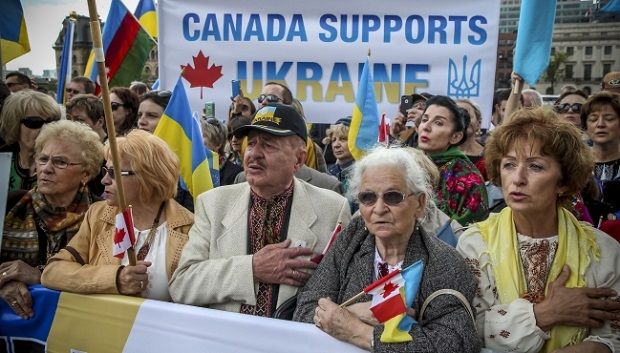 president.gov.ua
Dmytro Kuleba, Deputy Prime Minister for European and Euro-Atlantic Integration of Ukraine, believes that Ukrainians representing the diaspora should be granted the right to dual citizenship.
Speaking with DT.ua, the official said this would allow Ukraine to more effectively use the potential of the Ukrainian community abroad seeking to provide assistance to the Homeland of their ancestors.
"And if one day new representatives of the diaspora with Canadian or U.S. citizenship appear in the Ukrainian government, who are ready to work for our country, the Ukrainian state should have a ready-made model of cooperation with them, rather than inventing any kinds of schemes," the deputy prime minister said.
Read alsoMoscow mulls recognizing Ukrainians "Russian speakers"
Kuleba also believes that liberalization of citizenship policy will make it possible to keep in the Ukrainian "space" millions of Ukrainians who have left the country and obtained citizenship of another country, but still want to keep in touch with their Homeland.
"We should not scare away these people. We have already lost many," said the deputy prime minister.
In addition, according to Kuleba, a tolerant attitude of the state towards second citizenship will allow addressing the issue of tens of thousands of Ukrainians, holders Hungarian and Romanian passports, which most received only in order to move across the European Union without obstacles.
At the same time, Kuleba categorically rejects the possibility of Ukraine recognizing Russian citizenship as the second one for its citizens.
"The right to dual citizenship should not be applied under any circumstances to that of the aggressor state," he said.