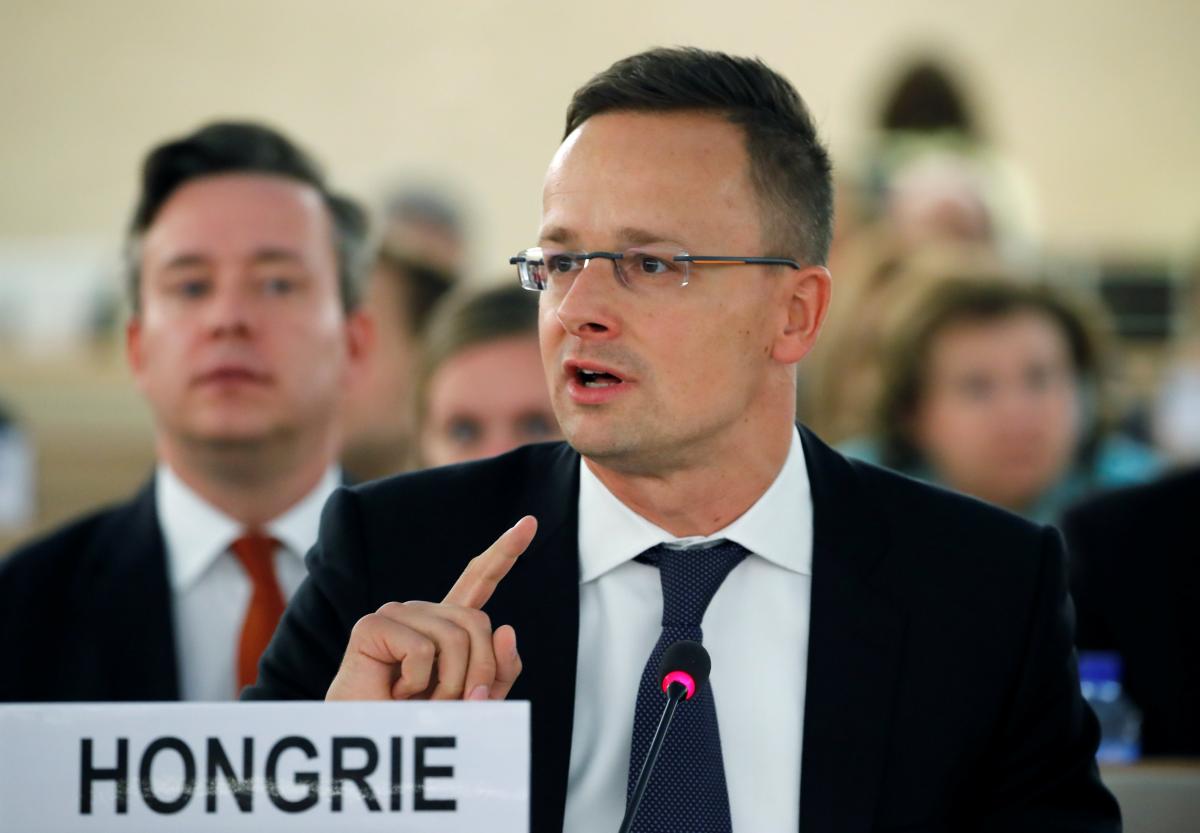 REUTERS
Hungary has vetoed a joint declaration of NATO ambassadors on Ukraine, the country's Foreign Minister, Péter Szijjártó, noted at the Eurasia Forum in Budapest on Wednesday, as it did not compel Ukraine to hand back rights it allegedly stripped from the ethnic Hungarian minority.
The minister said that Hungary was not prepared to "sacrifice the interests" of 150,000 ethnic Hungarians in western Ukraine to geopolitical interests, Hungary Today reports.
Hungary submitted several amendment proposals to the declaration stating that Ukraine must "fulfill its duties towards minorities according to international law", and several of the proposals were based on the tenets of the Council of Europe and the United Nations. Since these proposals were rejected, "we had no other choice than to veto the declaration", Szijjártó added.
Read alsoPutin and Orban influenced Trump's negative view of Ukraine: Report
"Stripping the rights" of a minority belonging to one of the NATO member states should at least merit a mention in such a document, Szijjártó said, adding that the document should include a clause on "reinstating" those rights.
As UNIAN reported earlier, Deputy Prime Minister for European and Euro-Atlantic Integration of Ukraine, Dmytro Kuleba, has told about the "red lines" in relations with Hungary and said that Ukrainian President Volodymyr Zelensky has willingness to conduct dialogue with Budapest.
"There are always 'red lines,' but I would look wider here than just at the education law. The key 'red line' is that Ukrainians of Hungarian descent are citizens of Ukraine," he said in an interview with the Ukrainian-registered news outlet European Pravda.
According to Kuleba, Hungary has every right to support its ethnic compatriots, but Ukraine will always perceive them as its citizens, "with all rights and obligations."
He noted that, while President Zelensky has willingness to negotiate with Hungary, Budapest must also make concessions.