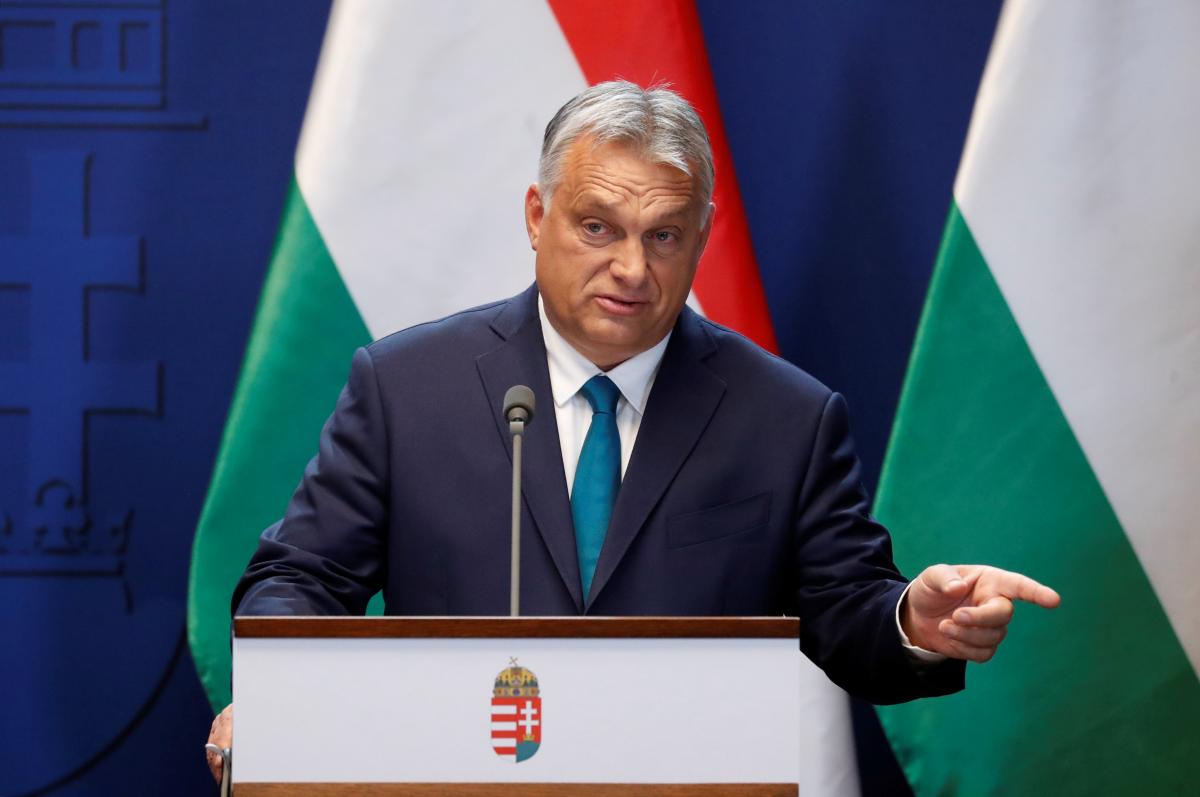 Viktor Orban / REUTERS
Hungarian Prime Minister Viktor Orban says NATO's Declaration on Ukraine has been blocked by Hungary until it incorporates guarantees for the Hungarian minority.
"The veto is a very strong expression, we recommended considering this statement [by NATO] for the second time. I think debate continues and the discussion has not ended," Orban said at a joint press event with Russian President Vladimir Putin in Budapest on October 30, according to an UNIAN correspondent in the Russian Federation.
Read alsoOrban says he looks forward to meeting with Zelensky
According to him, Hungary, as a member of NATO, would like to resolve the situation "when the Hungarian minority in [Ukraine's] Zakarpattia region suffers from discrimination and lives, facing threats."
The Hungarian prime minister also claims that allegedly the Hungarian national minority "is very often subject to physical violence."
"The Hungarian side proposes the following: since we approve such a document, we would like to get a guarantee from the Ukrainian side in this document that they will adhere to the recommendations of the Venice Commission," Orban said.
He said that without doing so, NATO could not adopt the declaration as there was the violation of human rights.
Orban also stressed that this is a matter of bilateral relations between Hungary and Ukraine and should not be considered "in the Hungarian-Russian context," since Budapest defends its national interests.
"We hope that the situation [with Ukraine] will improve over time. I think this is not an exaggeration if I say that the previous government of Ukraine conducted an anti-Hungarian policy, now Ukraine has new leaders, and we hope for new positive opportunities," he added.
As UNIAN reported earlier, Hungary blocked the joint declaration of the North Atlantic Council of the North Atlantic Treaty Organization (NATO) regarding Ukraine.