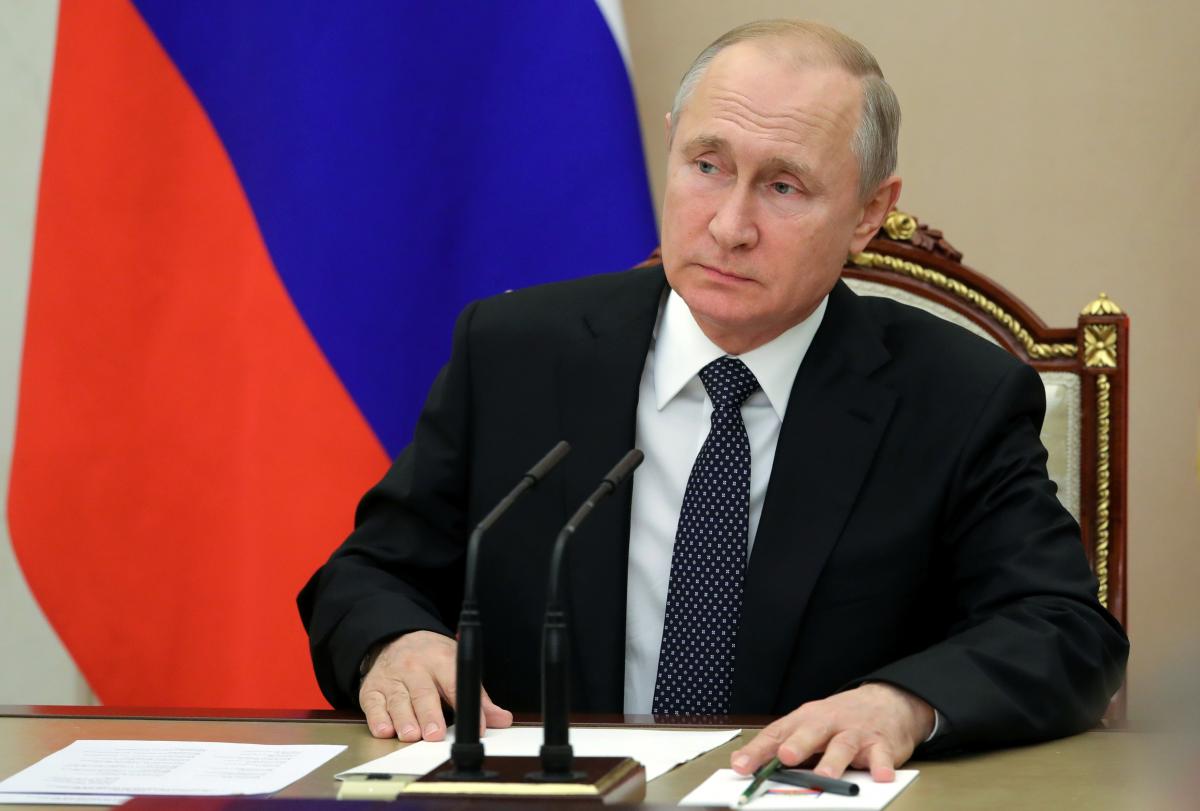 REUTERS
Russian President Vladimir Putin has commented on a recent meeting of Ukrainian President Volodymyr Zelensky with military volunteers in the town of Zolote, a disengagement site in Donbas, eastern Ukraine.
"I do not think that I am entitled to assess the president of Ukraine, especially in his contacts with nationalists. Mr. Zelensky himself, of course, does not look like a Ukrainian nationalist, but it's hard for me to say whether he could handle them," Putin said at a joint press conference with Hungarian Prime Minister Viktor Orban in Budapest on October 30, according to an UNIAN correspondent in the Russian Federation.
Read alsoHungary's PM Orban names condition for unblocking NATO's Ukraine Declaration
Putin says that these are "journalists [who] should evaluate whether he has chosen the right form of communication as president and supreme commander-in-chief to persuade people who refuse to obey his orders."
Putin believes that the question is whether Zelensky could bring to the end what has been said publicly and what he considers appropriate to do.
"In this case a not very hard issue – the disengagement of the warring parties along the contact line in two settlements – lasts for years. It's clear now why – because nationalists do not want to leave and let Ukrainian troops go," the Russian president said.
"I don't know whether the Ukrainian authorities will bring this issue to its final resolution, but much of the Donbas settlement really depends on that a lot. As for a meeting in the Normandy format – we are always ready for any meetings, including in the Normandy format. I just hope they are well prepared and are not empty talk and could produce a result that would be conducive to the settlement in general," he said.
As UNIAN reported earlier, the disengagement of forces and weapons near the village of Zolote-4 along both sides of the contact line began at noon on October 29. In particular, forces and equipment in the Zolote disengagement site should be withdrawn to a distance of 1 km; the process should last no more than 30 days.
Zelensky on October 26 visited Zolote-4, where he met with military volunteers of the National Corps and veterans of the Azov regiment, who have been there since early October because they are against the disengagement of forces and weapons in the area. The volunteers and the president had some heated argument, as they told Zelensky they were not going to leave Zolote and would not allow the withdrawal of Ukrainian troops.