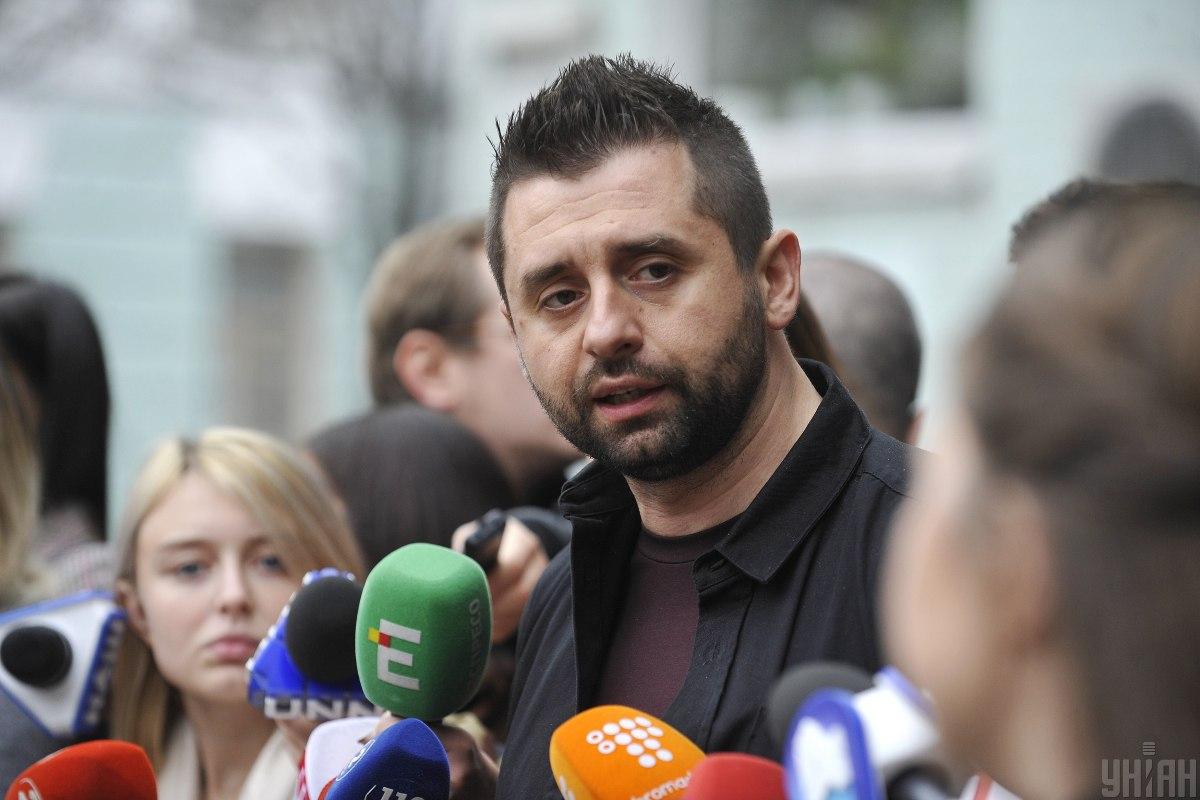 Photo from UNIAN
Head of the Servants of the People parliamentary faction, David Arakhamia, complained that the terms of the Minsk agreements were "smothering" Ukraine.
Answering Liga.net's question on why Ukraine needs a Normandy Four summit with Putin at the table. "In order to withdraw from the Minsk agreements, because they were originally suppressing conditions, which we were forced to sign during Ilovaysk and Debaltseve [the two battles where Ukrainian troops suffered significant losses, confronted by Russian forces]. In order to get out of them, we must switch to another format." 
At the same time, Russia doesn't benefit from the Minsk agreements, Arakhamia assures. The politician claims that everything suits the Russian Federation in this format but "Russia did not believe that these arrangements could be fulfilled."
Read alsoNo grounds for holding elections in occupied Donbas within next two or three years, pro-president party says
"Given that there is such an opportunity now, they have nothing left but to either add new conditions there or to switch to another format on other terms. And this is beneficial to us," adds the party faction leader.
Also, Arakhamia believes that even if the agreements are severed, "everyone will know who made this happen."
"If everyone sees that it's Russians who are doing it, this gives us grounds to reformat in a new way. If not the Normandy format, let's expand and call on the UK and the U.S.," he suggests.
According to Arakhamia, an alternative form of negotiation would include "more partners" and a "stronger Ukrainian position."
Read alsoRuling party in Ukraine comments on Nazarbayev's offer to set up Zelensky-Putin summit
As UNIAN reported earlier, former Kazakh president Nursultan Nazarbayev offered that the Ukrainian and Russian presidents meet "one on one" in Kazakhstan.