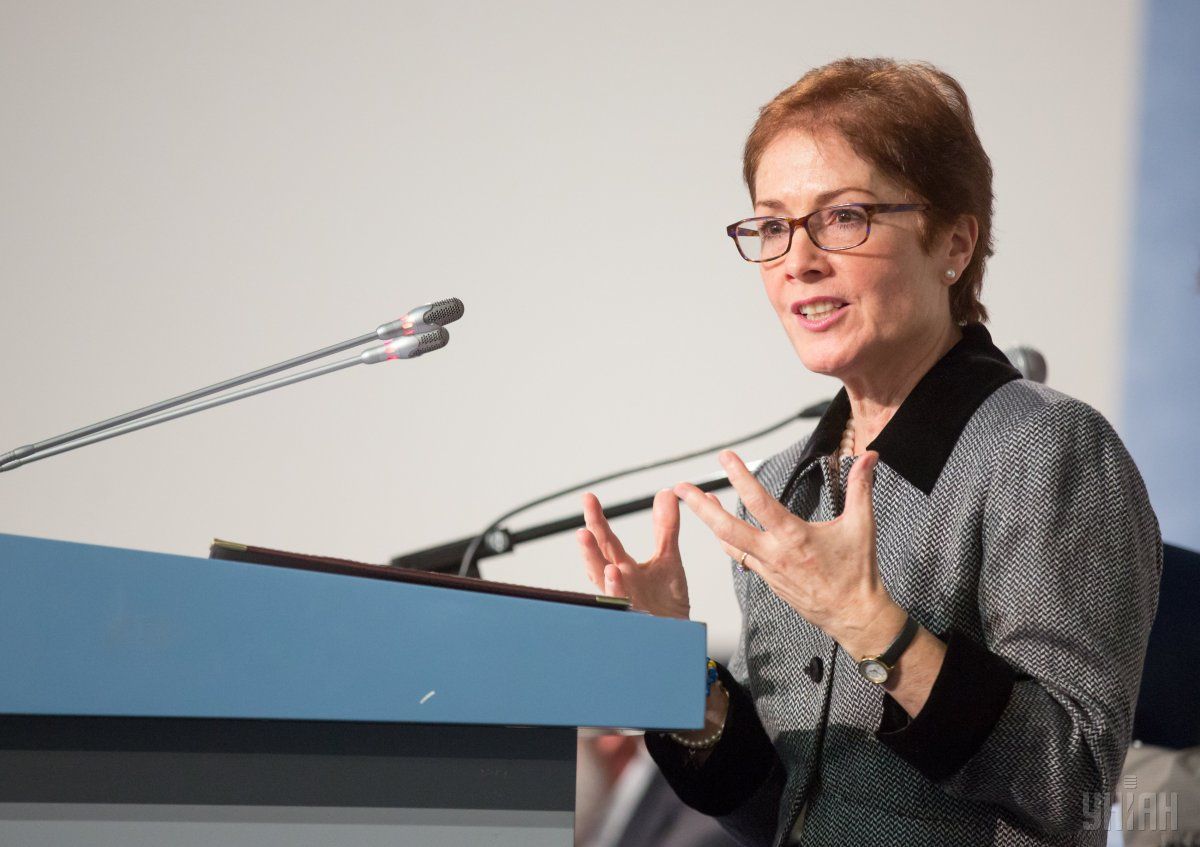 Photo from UNIAN
Former U.S. Ambassador to Ukraine, Marie Yovanovitch, believes that foreign corrupt interests contributed to her removal from office.
"It was and remains a top U.S. priority to help Ukraine fight corruption, and significant progress has been made since the 2014 Revolution of Dignity. Unfortunately, as the past couple of months have underlined, not all Ukrainians embraced our anti-corruption work, thus perhaps it was not surprising that when our anti-corruption efforts got in the way of a desire for profit or power, Ukrainians who preferred to play by the old corrupt rules sought to remove me," Yovanovitch testified in an open hearing as part of the impeachment inquiry.
"What continues to amaze me is that they found Americans willing to partner with them and, working together, they apparently succeeded in orchestrating the removal of a U.S. ambassador," she added.
Read alsoTaylor explains significance of U.S. assistance for Ukraine to deter Russian aggression
"How could our system fail like this? How is it that foreign corrupt interests could manipulate our government? Which countries' interests are served when the very corrupt behavior we've been criticizing is allowed to prevail? Such conduct undermines the U.S., exposes our friends and widens the playing field for autocrats like [Russian] President Putin," Yovanovitch went on to say.
As UNIAN reported earlier, the House impeachment inquiry went into an open phase November 13.
Marie Yovanovitch headed the U.S. mission to Ukraine in 2016-2019 and was removed from office in May this year.