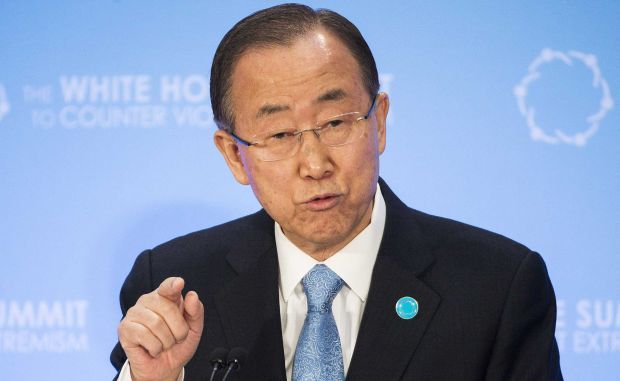 REUTERS
Ukrainian President Petro Poroshenko's press secretary Svyatoslav Tsegolko announced this on Twitter.
"The UN Secretary-General has confirmed that he will attend the events in memory of victims of World War II in Kyiv tomorrow," Tsegolko wrote.
According to him, President Poroshenko is now participating in events in Gdansk, Poland, commemorating the 70th anniversary of the end of WW II in Europe.
In Gdansk, Poroshenko has already met with UN Secretary-General Ban Ki-moon and President of Poland Bronislaw Komorowski.