Poroshenko: Mistakes of 1930-ies should never happen again
Ukrainian President Petro Poroshenko calls on the European Union to demonstrate unity to avoid the mistakes of the 1930-ies.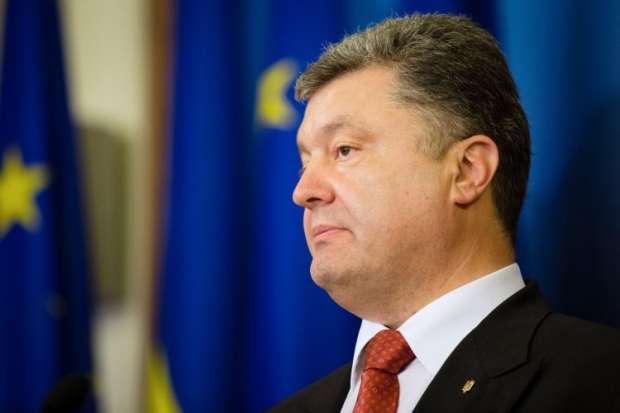 He announced this during the panel debate entitled "The Legacy of World War II after 70 Years" in Gdansk, Poland, on Thursday, where the Ukrainian president is attending events on the occasion of the 70th anniversary of the victory in World War II.
"The EU rose from the wreckage of World War II and became the only remedy for the notion that a tragedy of this kind can happen again. But the European integration is not yet completed. Before the EU's Eastern borders coincide with the frontiers of European values, the struggle will go on," Poroshenko said in his address.
"Today we must ensure that the mistakes of the 1930-ies must never be repeated, as a large-scale conventional conflict in Europe seems closer than ever before," he stressed.
"The European Union faces the most difficult challenge in its history - a real test to its unity, solidarity and fundamental principles," he said.
According to Poroshenko, it is crucial to keep unity and commitment, just like 70 years ago. It is key to continue pressure on Russia until the Minsk agreements are implemented in full.
"Today Ukraine is the new forefront of Europe. The post-war lesson of European integration will continue until Ukraine is integrated into the European family," he said.
In his words, tomorrow, May 8, for the first time the people of Ukraine will join the European tradition to commemorate World War II victims.
Poroshenko arrived in Gdansk on Thursday to attend events on the occasion of the 70th anniversary of the victory in World War II. The Gdansk events, scheduled for May 7 and May 8 are being attended by presidents of Bulgaria, Croatia, Cyprus, the Czech Republic, Estonia, Lithuania, Romania, and Ukraine.
If you notice a spelling error, please highlight it with your mouse and press Ctrl+Enter