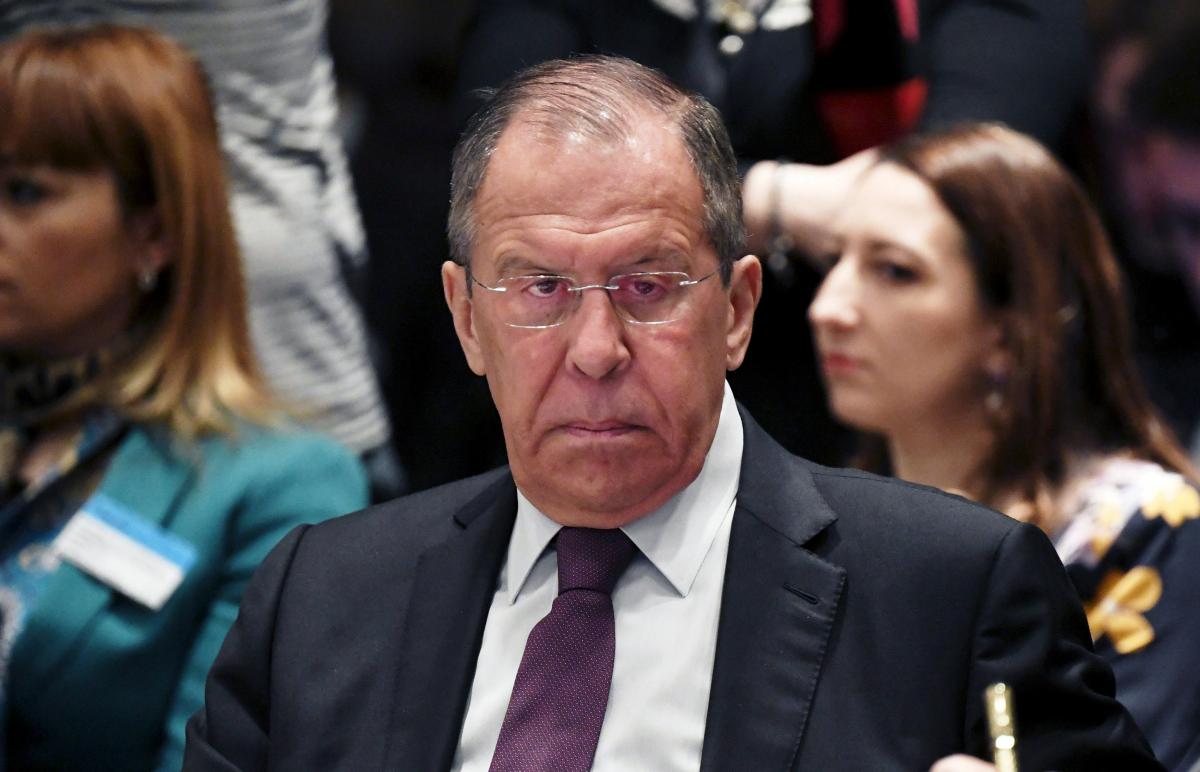 REUTERS
Russian Foreign Minister Sergei Lavrov said that Paris and Berlin should respond to Ukraine's position regarding amnesty and negotiations with occupation administrations in Donbas.
"Another condition that we put forward, in addition to fixing the implementation of previous agreements, the participants of the new Normandy summit were ready to take additional steps that will contribute to the full implementation of the Minsk accords," Lavrov said at a joint press conference in Moscow with Belarus Foreign Minister Vladimir Makei, an UNIAN correspondent in Russia reports.
Lavrov also claims France and Germany say this reflects their approach.
Read alsoFM Prystaiko explains ways to agree law on Donbas special status with occupying authorities
"We expect that they will use their relationship with Kyiv authorities to realize that there is no alternative to the full implementation of the Minsk package of measures – such signals from Paris and Berlin are all the more important because we hear quite contradictory signals coming from the administration of President Zelensky, members of the Ukrainian government including that there will be no amnesty, as it is indicated in the Minsk accords, that there will be no direct contacts between Kyiv, Donetsk and Luhansk," Lavrov said, adding that it's about said the head of the Ukrainian Foreign Ministry Vadim Pristayko.
Lavrov noted a number of statements that require reaction from other participants of the Normandy format.
"We hope that our French colleagues, as hosts of the Normandy summit, will make every effort to remove any ambiguities and that this summit clearly confirms the unwavering movement, which has no alternatives, towards the implementation of the Minsk package of measures," the Russian foreign minister summed up.