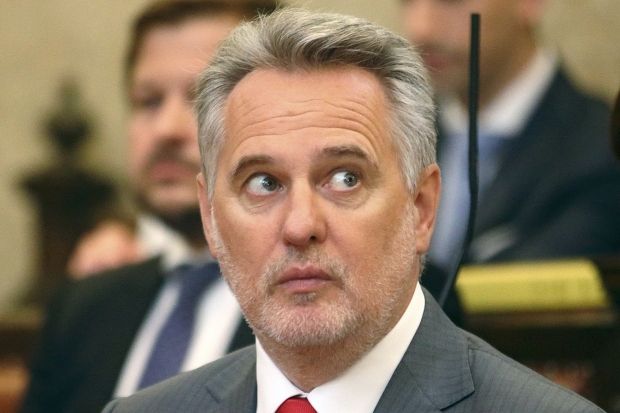 REUTERS
Ukrainian MP Svitlana Zalishchuk wrote on her Facebook page that the United States intends to appeal against the ruling by an Austrian court to refuse the extradition of Dmytro Firtash.
"This has just been confirmed by the U.S. Ambassador at a meeting between Ukrainian lawmakers and a delegation of U.S. Congressmen," Zalishchuk wrote.
According to her, when answering a question regarding chances to win the case, Ambassador Geoffrey Pyatt said that the procedures in the court were "absolutely inappropriate."
США подають апеляцію щодо екстрадиції одіозного Фірташа. Щойно це підтвердив американський посол на зустрічі українських...

Posted by Svitlana Zalishchuk on 8 Май 2015 г.
As UNIAN reported earlier, a Vienna court did not satisfy a U.S. request to extradite Ukrainian tycoon Dmytro Firtash to the United States.