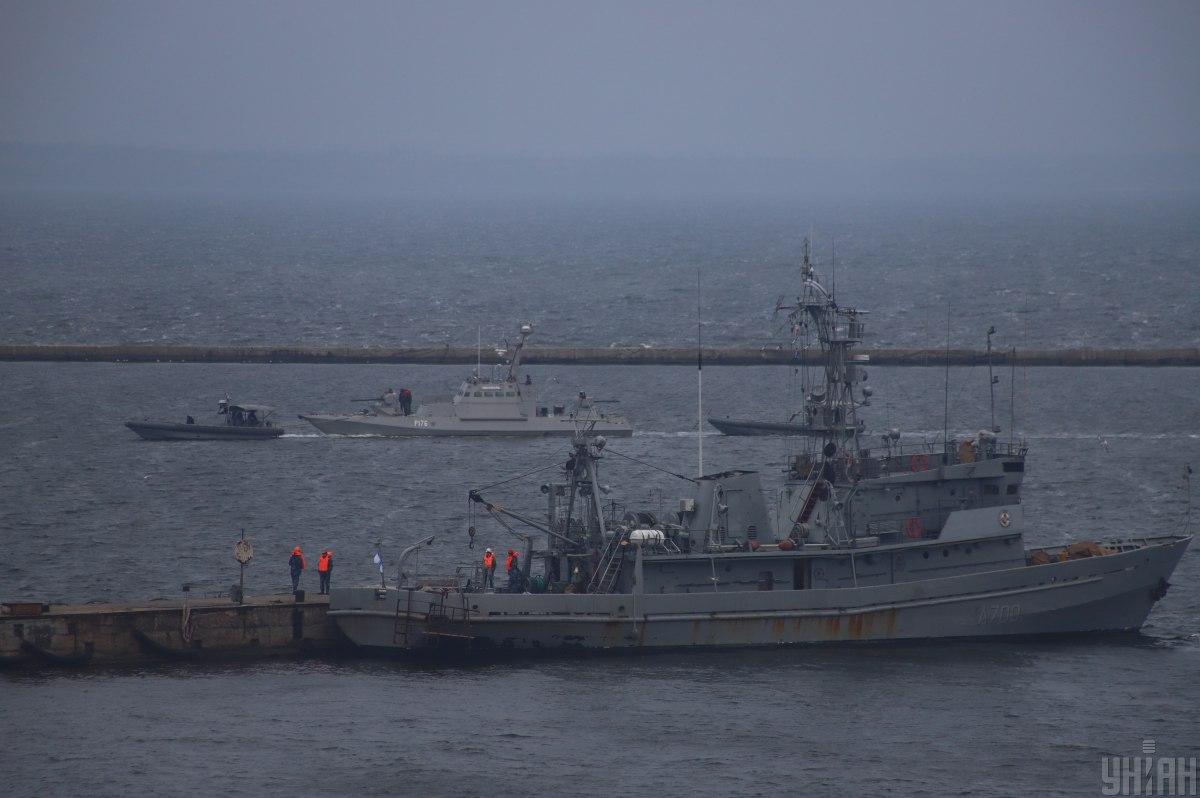 Photo from UNIAN
The Yany Kapu tugboat and small artillery boats Berdyansk and Nikopol, captured by Russia in November 2018, have been returned to Ukraine, according to a statement published on the website of the Ministry of Defense of Ukraine.
The vessels arrived at the port of Ochakiv, accompanied by tugboats Titan, Haidamak, and the search and rescue ship Sapfir, which had left the ports of Odesa, Chornomorsk, and Pivdenny on November 16.
According to Admiral Ihor Voronchenko, Commander of the Ukraine Navy, there is information that the Russians dismantled communications and navigation equipment.
Read also"Step in the right direction": Stoltenberg on Russia returning seized vessels to Ukraine
"Investigative actions will be carried out by the State Bureau of Investigation and the military prosecutor's office, after which we will have a complete picture of the condition of the transferred ships. This will allow us to hand over information to Ukrainian and international courts for a legal assessment of Russia's actions," said Voronchenko.
It is also reported that the vessels' crew, who had been released from Russian captivity as part of a major swap of held persons in September 2019, were waiting for their boats at the port.
UNIAN memo. On the morning of November 25, 2018, Russia blocked the passage to the Kerch Strait for the Ukrainian tugboat "Yany Kapu" and two armored naval boats "Berdyansk" and "Nikopol," which were on a scheduled re-deployment from the Black Sea port of Odesa to the Azov Sea port of Mariupol. All 24 crew members on board were captured and charged with "illegal border crossing" under Part 3 of Article 322 of the Criminal Code of Russia (imprisonment for up to six years). Later the Ukrainian sailors were freed and returned to Ukraine in a major prisoner swap between Ukraine and Russia on September 7, 2019. The ITLOS on May 25 ordered Russia to immediately release the three vessels and return them under Ukrainian control.