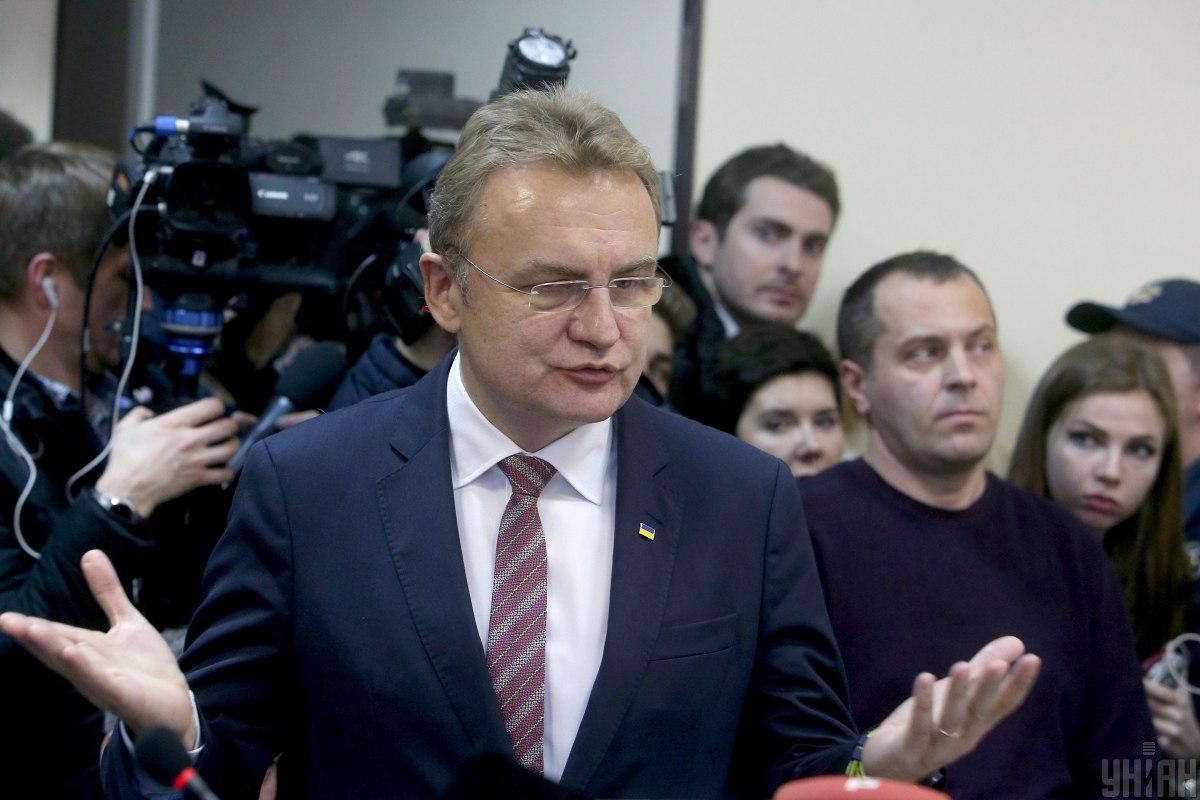 Lviv Mayor Sadovyi / Photo from UNIAN
Ukraine's High Anti-Corruption Court (HACC) has chosen a preventive measure against Lviv Mayor Andriy Sadovyi charged with abuse of power and set bail at UAH 1.057 million, which is about US$44,000.
The court's ruling was announced by judge Serhiy Moysak, according to an UNIAN correspondent.
Read alsoZelensky: HACC should restore citizens' trust
Under the ruling, Sadovyi has five days to pay the sum personally, or guarantors could put up bail for him.
After the bail is posted, Sadovyi is obliged to inform the court and investigators if there is any change in his place of residence. He is also barred from communicating with witnesses in his case. The duration of the obligations is two months from the date when the bail was put up.
Having passed the decision, the court reduced the amount of the bail by 98% from the sum requested by the prosecutors. Also, the court did not accept the requirement of the prosecutors that Sadovyi should hand over the travel passport and should not leave Lviv without the permission of the court and the investigation.
Sadovyi said in the courtroom that he would appeal the preventive measure in the Court of Appeals under the Higher Arbitration Court. The prosecutors were also dissatisfied with the decision, they will also file an appeal.
As UNIAN reported earlier, agents of the Specialized Anti-corruption Prosecutor's Office (SAPO) on November 21 handed a notice of suspicion to Sadovyi on charges of abuse of power in the construction of an industrial park and the illegal alienation of a plot of land owned by a former collective farm. SAPO prosecutors estimate the damage caused by Sadovyi to the state budget at UAH 93 million, or US$3.88 million.
SAPO asked the court to set UAH 50 million (US$2.08 million) bail for Sadovyi. He is charged under Part 2 of Article 364 of the Criminal Code of Ukraine.