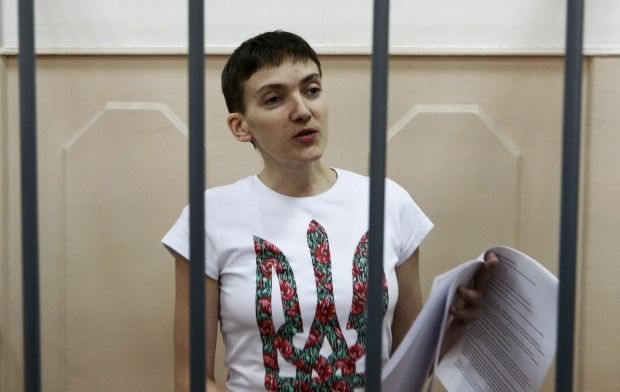 REUTERS
"A pre-trial investigation is over. Then there will be familiarization under Article 217 of the Criminal Procedure Code of the Russian Federation. Studying 24 volumes provided by the investigators will take about six weeks. Then there will be indictment, preliminary hearings. This means the case could be heard by the court in August," Feygin told UNIAN.
According to him, Savchenko is charged with three counts: being an accessory to the murder of Russian journalists, crossing the Russian border illegally, and attempting to murder five people. These are citizens who survived after firing on the Russian journalists outside the militant-controlled city of Luhansk, he added.
At the same time, Feygin said, it hasn't been decided yet which court will hear the Savchenko case.
The Ukrainian fighter pilot has been held captive for almost a year, while a Russian court ignores her immunity status of a member of the Ukrainian Parliament, which she obtained in last October's snap elections, and a member of the Ukrainian delegation to the Parliamentary Assembly of the Council of Europe.
As UNIAN reported earlier, Savchenko was abducted by Russian-backed militants in Donbas in the summer of 2014, and then taken to Russia, where she was charged with being involved in the death of Russian journalists. However, the defense claims she couldn't have been involved in the death as she had been captured before the journalists were killed.
On December 15, Savchenko went on hunger strike; late in April 2015, she started taking certain types of food.
On April 24, the Russian Investigative Committee brought final charges against Savchenko. In addition to the charges of being involved in the murder of two Russian journalists in eastern Ukraine last June, Savchenko was accused of illegally crossing the Russian border.
On May 5, the Russian Investigative Committee extended the period of probing in the Savchenko case until November 13, 2015.
On May 6, Moscow's Basmanny court extended the pilot's detention until June 30, 2015.