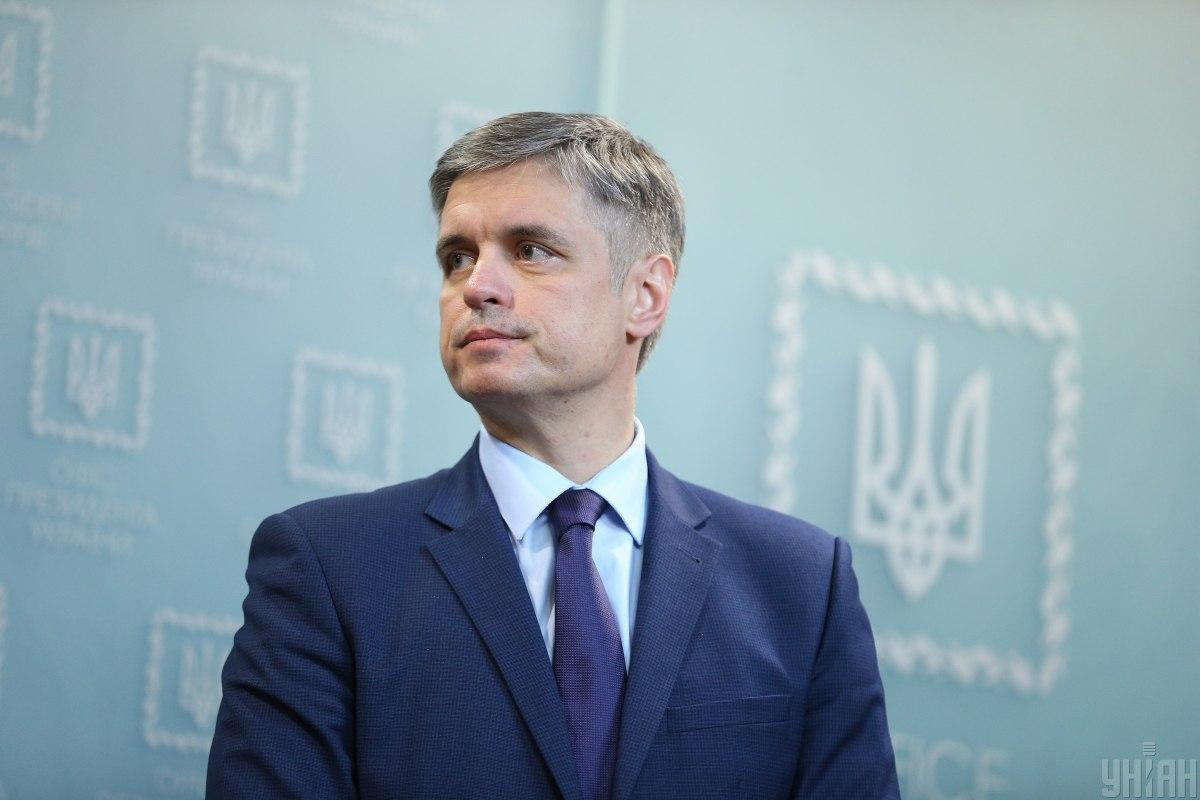 Vadym Prystaiko / Photo from UNIAN
Minister of Foreign Affairs of Ukraine Vadym Prystaiko has told CNN about the efforts of the Ukrainian side in the aftermath of the Ukraine International Airlines flight 752 crash near Tehran Airport in the early hours of January 8.
" I had the talk with ministers of foreign affairs of Iran the first days and he never mentioned that it was -- the plane was shot down by the rocket. Now, at least, we have this piece, which is bringing some peace to the families of the perished ones. So, we are starting as the nation – grieving nations, this coalition of nations from this point and we hope that we'll be able to bring to criminal accountability the perpetrators of this crime. And we are not just talking about some poor soldier who pushed the button. We made it clear when President Zelensky talked to President Rouhani that we want to know who gave the order, the whole link. We have to find out who is responsible for the deaths of our people," Prystaiko told CNN.
According to Prystaiko, it was MFA Ukraine's work that made Iranian officials cooperate in the crash probe.
"We understand that our message and the message of the international community are coming through and that's what's made the Iranians cooperate. I can tell you that we have good cooperation right now. The practical level, people working throughout the day, 24 hours a day, the technicians, the experts on both sides. We have our team be working. We have now Canadians joined our effort. The site is cleared, which we had the problem. We now have access to everything we needed. We managed to identify bodies, at least Ukrainians. And we are ready to repatriation. By the way, we are offering now assistance for other nations for repatriation," said the minister.
The last missing piece in this equation Prystaiko named the access to data stored in black box flight recorders. "We've been told by Iranians that we will be able to repatriate the boxes. Now, there's discussion raised from I don't know where that it can be sealed on in Iranian territory. It's not a big deal where it would be done. We just want to know that nobody is tampering with the recordings and we have right expertise on hands when it's done," the top diplomat said.
Read alsoUkraine wants Iran to hand over PS752 flight recorders
Asked whether the Ukrainian government wants its officials or others internationals to be present when this black box is investigated and decoded, Prystaiko answered affirmatively, adding that the perfect way would be to have black boxes physically on Ukrainian territory because the crashed plane was operated by a Ukrainian carrier.
As UNIAN reported earlier, Kyiv-bound UIA flight PS752 crashed shortly after takeoff from Tehran's Imam Khomeini International Airport in the early hours of Wednesday, January 8. It was carrying 167 passengers and nine crew members on board. Two passengers and the crew members were Ukrainians. There were also 82 citizens of Iran, 63 citizens of Canada, 10 citizens of Sweden, four citizens of Afghanistan, three citizens of Germany and the United Kingdom each. There were no survivors.
On January 11, Iranian President Hassan Rouhani officially admitted that the Ukrainian airliner had been shot down by accident as a result of a "human error."