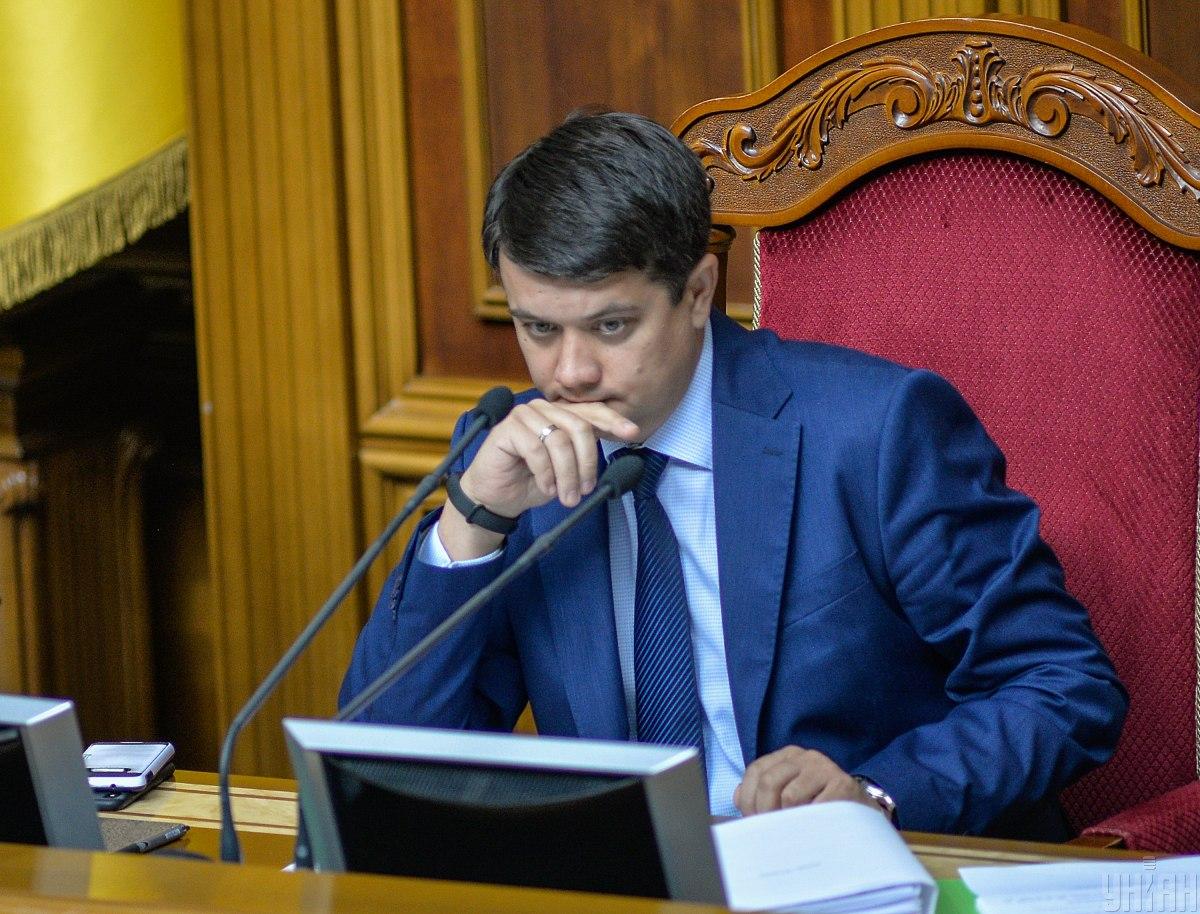 Speaker Razumkov / Photo from UNIAN
Chairman of the Verkhovna Rada, Ukraine's parliament, Dmytro Razumkov says that the public in Ukraine and international partners will be involved in drafting a new version of the bill on the so-called special status of Donbas.
"We did what the Verkhovna Rada of Ukraine had to do – we extended the law that was in force at that moment. It was a necessary step because many things were dependent on that, including sanctions [against Russia], including interaction within the Minsk agreements, and many other things," he told Channel 24 in an interview, according to an UNIAN correspondent.
Read alsoZelensky enacts law on extension of Donbas special status
"When the president was heading for the Normandy Four meeting [in Paris on December 9, 2019], we understood that we would have to take certain steps," he said.
"We came to the conclusion that such a step would be the most effective," he added.
"As the president – he is a key figure in the state who is engaged in that area –said, we will be drawing up a new version of the law in the future with the involvement of both the public and international partners and everyone who this bill will concern in one way or another. Thus we will be able to elaborate a high-quality law that will work in the interests of the state of Ukraine," he said.
As UNIAN reported, First Deputy Chairman of the Servant of the People parliamentary faction Oleksandr Korniyenko on December 11, 2019, announced the development of a new bill on the special status of Donbas. However, he found it difficult to predict when such a bill could be prepared. "It may be [ready] in more than six months, but I think we'll make it over a year," he said. According to him, the document should provide for the initial implementation of the "security factor, and then the political one."
Korniyenko also assured that the Constitution would not be amended because of the special status of Donbas.