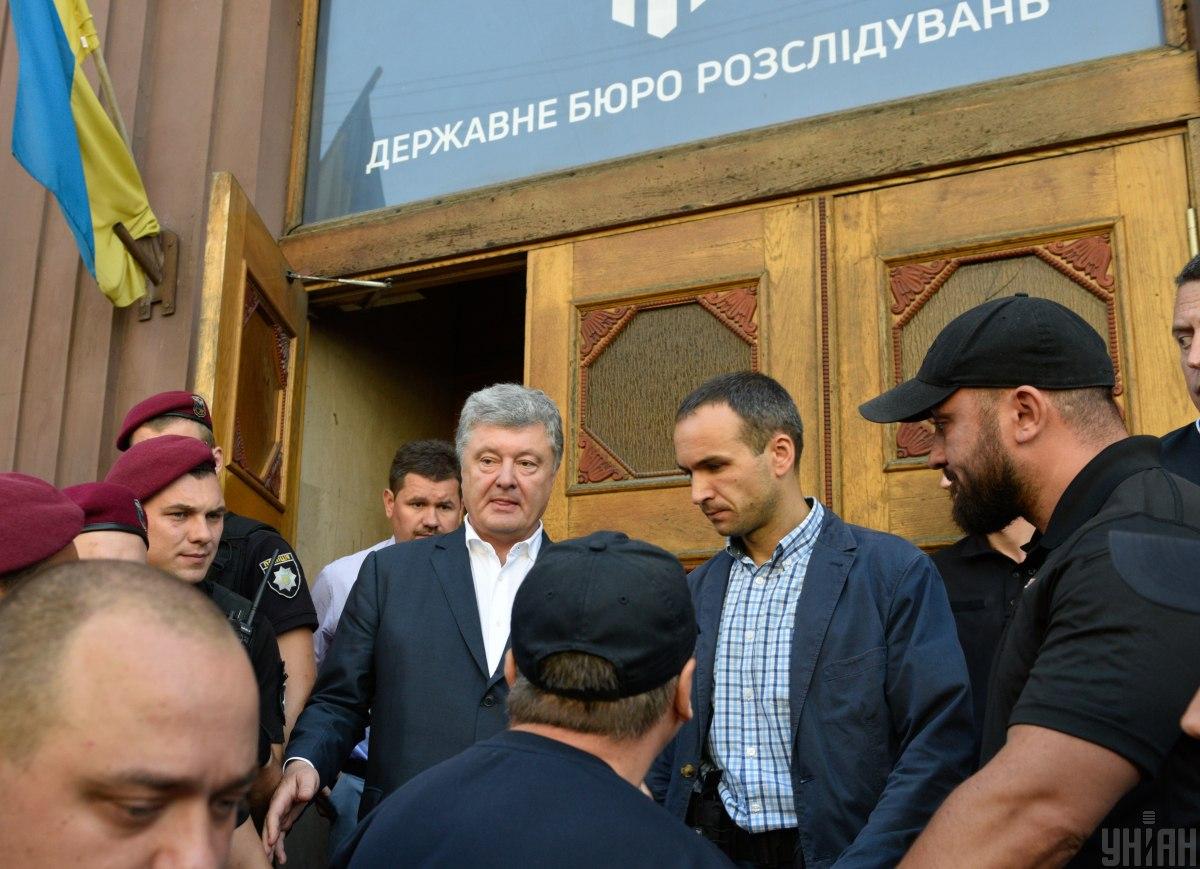 Photo from UNIAN
Ukraine's State Bureau of Investigations (SBI) says former President of Ukraine and incumbent Member of Parliament Petro Poroshenko has been summoned to the agency for questioning in two criminal cases on January 21 and January 24.
The SBI made public the summons on its website on January 18.
Read alsoUkraine's SBI opens case on possible treason by Poroshenko when signing Minsk deal in 2015
The former president is summoned as a witness, in particular, in the case related to the signing of the Minsk agreements of 2015.
If there is no due cause for the witness's failure to appear on summons, "compelled appearance may be enforced against him," the agency said.
As UNIAN reported, on December 10, the State Bureau of Investigation launched criminal proceedings probing signs of possible treason by ex-president of Ukraine and incumbent MP Petro Poroshenko during his signing of the Minsk agreements, the so-called Minsk Package of Measures of February 12, 2015.
Ukrainian President Volodymyr Zelensky commented on the probe launched by the SBI.
"It is very difficult to comment on ... I have no influence on the SBI or any other law enforcement agency, but we meet with law enforcement chiefs once a week to see what's happening in our country and what is the crime situation. I think that behind Petro Poroshenko there are a lot of different sins related to him and his entourage. It's hard for me to comment on this case, but I'll tell you frankly that I would never have signed such an agreement and such conditions," Zelensky said at the Right to Power panel show on 1+1 TV on December 12.
UNIAN memo. Peace talks on Donbas, eastern Ukraine, were held in Minsk on February 12, 2015. The participants were the then President of Ukraine Poroshenko, the then French President Francois Hollande, German Chancellor Angela Merkel and Russian President Vladimir Putin.
As a result of the negotiations, a set of measures aimed at implementing the Minsk agreements reached in September 2014 was approved. In addition, a declaration was adopted by the leaders of Ukraine, France, Germany, and Russia in support of these measures.