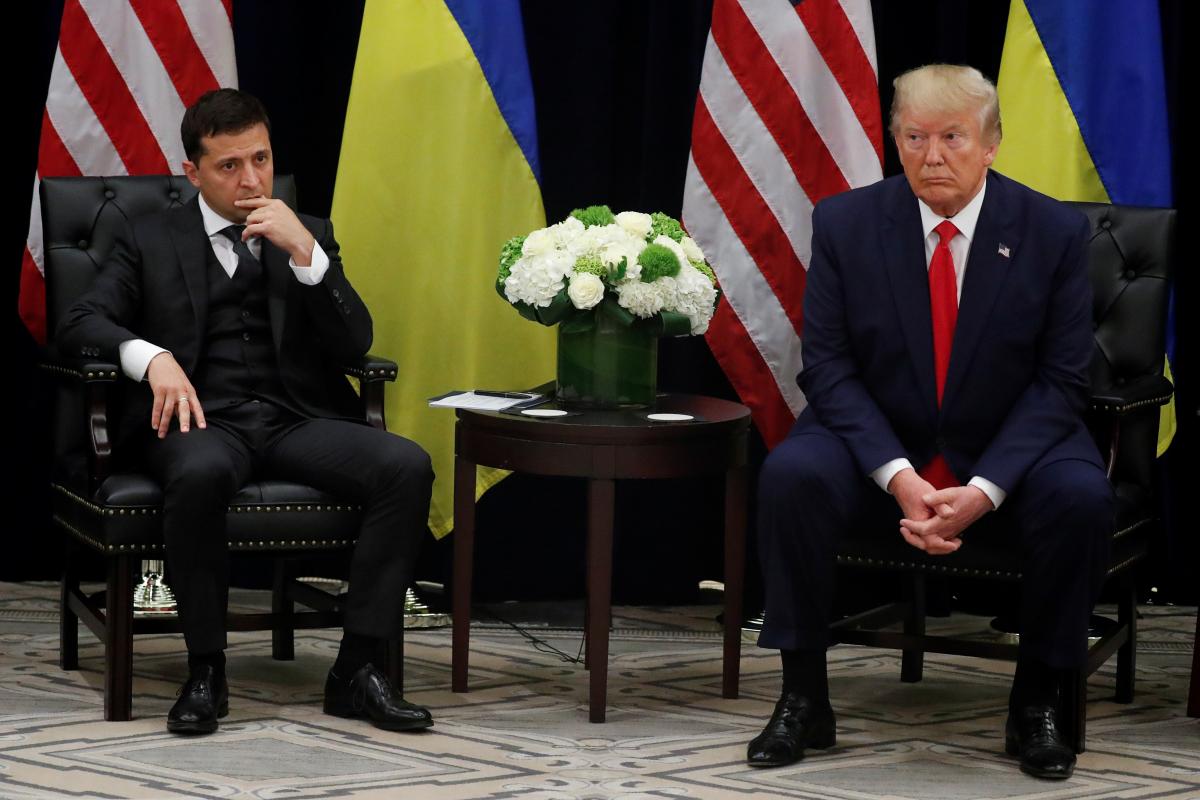 REUTERS
President of Ukraine Volodymyr Zelensky says he has been doing everything in his power, as head of state, to have good relations with one of Ukraine's key strategic partners, the United States of America.
Commenting to The Times of Israel on the controversy around the ongoing impeachment proceedings in Washington, at the heart of which stands his phone call with U.S. President Donald Trump, who his critics say exerted pressure on Zelensky to give a new impetus to an investigation of Hunter Biden, the son of his political rival Joe Biden, Zelensky said: "I didn't do anything illegal. I had phone calls with the president of the United States. As the president of Ukraine, I did what I could do as the president of Ukraine to have a good, reliable and strong relationship with one of our strategic partners, the United States of America."
Read alsoZelensky: I think Putin understands Ukraine is big, independent country
He added that he had been working "to avoid any involvement or engagement of Ukraine, or of every single Ukrainian, in the political situation of the United States of America."
"It is their country, and they treat their country the way they like it. And I do not want them to involve us in any case related to their internal politics," Zelensky emphasized.
As UNIAN reported earlier, the U.S. House of Representatives in December last year voted for President Trump's impeachment.
Now the Republican-led Senate has to approve the decision with two thirds of the vote.
If the Senate fails to back the House's move, Donald Trump will retain his seat. If the Senate votes for impeachment, Vice President Mike Pence will take the top post in the country.