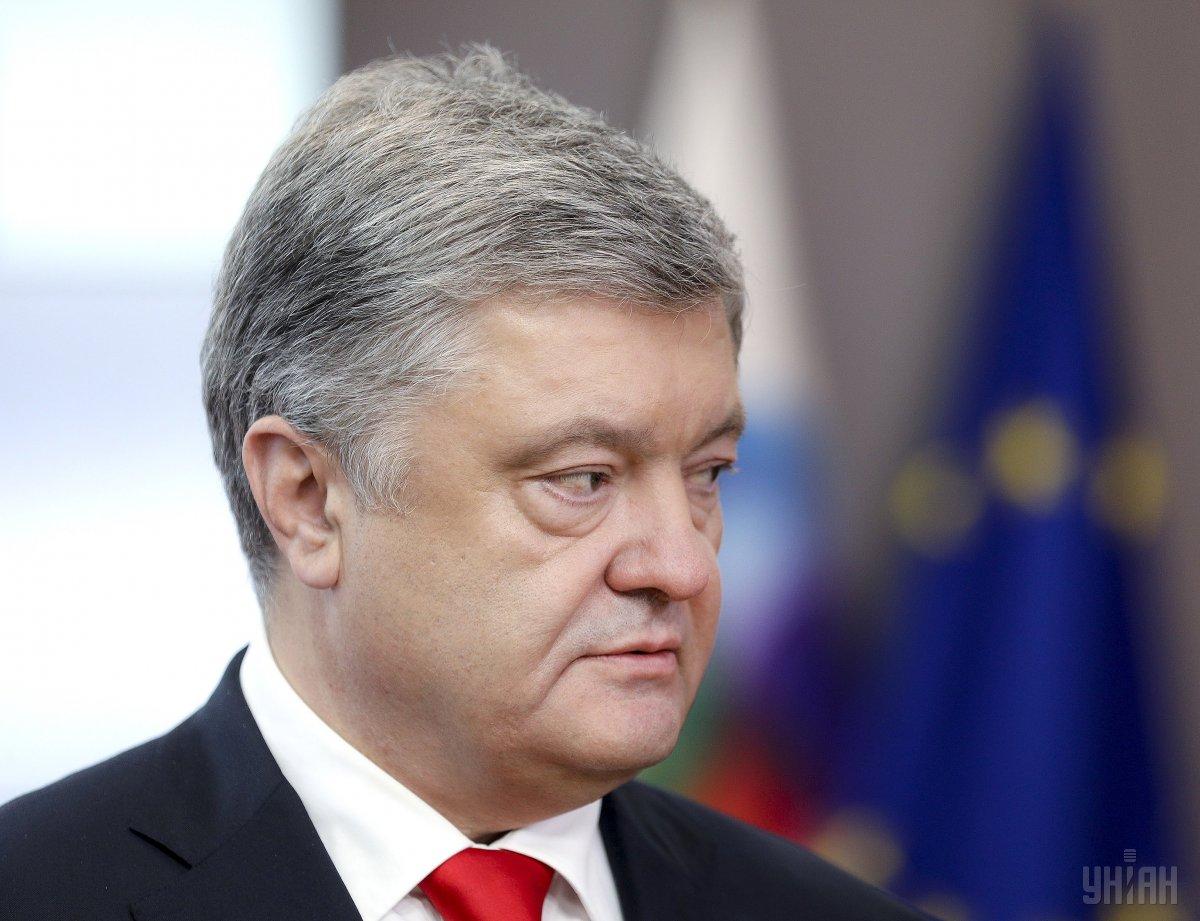 Petro Poroshenko / Photo from UNIAN
The State Bureau of Investigation (SBI) says an order is being drafted to forcibly bring former Ukrainian President Petro Poroshenko to attend questioning.
The announcement comes after the ex-president failed to report to the SBI earlier today, while his lawyer Igor Golovan said the summons was never delivered to his client.
"Poroshenko was really summoned today at 10:30 to be questioned as a witness in a criminal proceeding regarding the legality of his actions when appointing a first deputy head of the Foreign Intelligence Service," SBI official Oleh Koretsky told journalists, commenting on Poroshenko skipping questioning, according to an UNIAN correspondent.
He claims that Poroshenko did not have a good reason not to report as the summons had been sent in accordance with the requirements of the Criminal Procedure Code at the addresses of his place of residence, place of registration, and his workplace.
In addition, Koretsky said that Poroshenko had come to the SBI on Monday without being called and without a warning, where he was told that he had been invited for questioning on Tuesday.
"Investigators are now drafting papers to have Poroshenko brought forcibly," Koretsky said.
Read alsoUkraine's SBI summons Poroshenko for questioning in two cases (Video)
However, he did not specify how the measure would be applied, and when. The next questioning, in another criminal proceeding, has been scheduled for January 24.
"The process of forcibly bringing a person to attend, including a lawmaker, is provided for by the current criminal procedural law," Koretsky said.
He also did not specify exactly whom the Foreign Intelligence Service was talking about and whether it refers to Serhiy Semochko, who served as first deputy chairman of the Foreign Intelligence Service under the presidency of Poroshenko.
"I'm not authorized to comment on such things. This is the secret of the pretrial investigation," Koretsky said.
As reported earlier, today, January 21, Poroshenko did not report for questioning by the State Bureau of Investigation.
He was summoned as a witness in the proceeding launched November 12, 2019.
On December 5, 2019, the then SBI Director Roman Truba announced the SBI was going to press charges against Poroshenko for appointing Semochko first deputy chairman of the Foreign Intelligence Service. According to Truba, the agency conducted investigative actions that indicate that Poroshenko's actions could constitute a crime.
Semochko served as first deputy chairman of the Foreign Intelligence Service from July 31, 2018 to April 12, 2019.
UNIAN memo. Investigative journalists established facts that may prove Semochko's ties with Russia via his family members and that "the aggressor state might have paid the official for information." Nashi Groshi journalists found evidence that Semochko owns real estate worth over UAH 200 million (US$7.4 million), while his family members, namely his common-law wife and her daughter, are Russian nationals running a business in the Russian-occupied Crimea.