Saakashvili announces plans for large-scale reshuffles in Odesa region
Newly appointed head of Odesa Regional State Administration Mikheil Saakashvili is going to appoint almost all new heads in the region.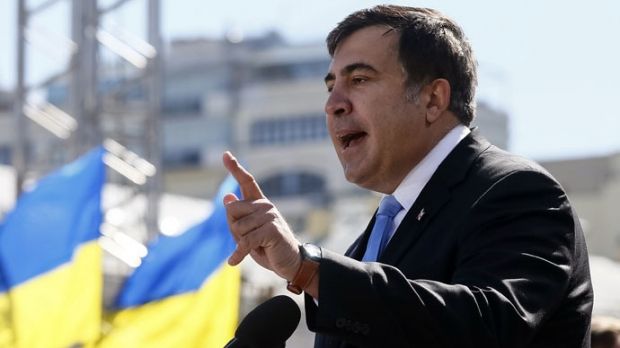 REUTERS
While meeting with journalists after his official appointment on Saturday, Odesa governor Saakashvili said he had got Ukrainian President Petro Poroshenko's agreement for a drastic change in the regional executive team, an UNIAN correspondent reported.
"I ask residents of Odesa, as I consider the people to be my major boss, to give me a chance to introduce changes, in particular, [a chance] to appoint young people to key executive positions, who will be chosen through open competitions," he said.
He also said that honest and professional people would be given priority.
According to him, new faces and new initiatives are needed, and everything needs to be done to attract not only many tourists, but also investors in the region.
"We will also strictly control how budget funds are spent," he said, noting that particularly this sphere has got many loopholes for abuse.
Among other priorities outlined by Saakashvili for the near-term outlook are cleanups at the local customs agencies, as the president of Ukraine has authorized him to do this.
Saakashvili emphasized that no nepotism would be allowed.
He also pledged to address the problem of road repairs in the region, as they are in very poor condition now.
"When people see that the authorities work, the government takes care of them – separatist sentiments will disappear on their own," he added.
If you see a spelling error on our site, select it and press Ctrl+Enter