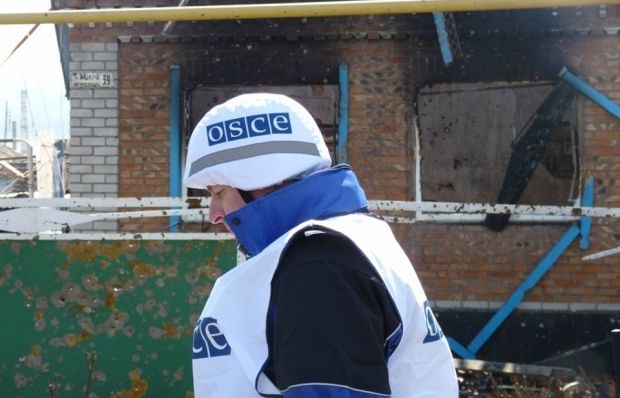 OSCE observers report the overall cross-border traffic increased at Gukovo and Donetsk border crossing points in the past week / Photo from facebook.com/ato.news
The overall cross-border traffic has increased at both border crossing points in ths past week, the OSCE Observer Mission said in its weekly update based on information as of 1000 Moscow time on June 2, 2015.
"The OTs continued to observe dumper trucks transporting coal from the Luhansk region to the Russian Federation through the BCP Gukovo. The OTs observed intense cargo truck traffic at BCP Donetsk crossing the border in both directions," the weekly update reads.
OSCE observers claim that while the majority of the trucks are registered in Luhansk region, during the reporting period the OTs have also observed trucks registered in Belarus crossing the border.
"The OTs have observed that the number of trucks registered in Belarus has decreased compared to the previous reporting week; these trucks were observed crossing the border in both directions at the Donetsk BCP," the update reads.
Separately, the OTs also observed tanker trucks crossing the border both ways. These crossings occurred at both BCPs. These trucks for the most part had the word "Propane" and "Flammable" written across the tanks in Russian.
As UNIAN reported, since October 2014, the OSCE has repeatedly reported that Russia has been transporting coal from Donbas.