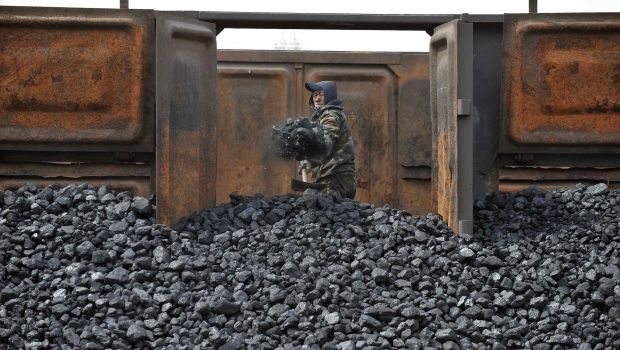 REUTERS
This was reported in a weekly update from the OSCE Observer Mission at Russian Border Checkpoints (BCP) Gukovo and Donetsk based on information as of 1000 Moscow time on April 8, 2015, which was released on April 9.
"During the reporting week the OM [Observer Mission] continued to observe an increased number of trucks crossing the border in both directions. The OTs [the Observer Teams] continued to observe dumper trucks transporting coal from the Luhansk region to the Russian Federation through the BCP Gukovo," the update reads.
The OTs observed intense trailer truck traffic at BCP Donetsk crossing the border in both directions. The OTs also observed tanker trucks crossing the border both ways. These crossings occurred at both BCPs. These trucks for the most part had the words 'Propane' and 'Flammable' written across the tanks in Russian.
As reported previously, the observers saw Russian Federation customs officers verifying that the trucks were empty while leaving the Russian Federation.
According to the update, the OTs picked up on the sound of trains running down the train tracks located approximately 150 meters south west of the BCP on nineteen occasions during the reporting week; the OTs estimated that nine trains were going to Ukraine; ten were bound for the Russian Federation. Visual observation of one of the trains bound for Ukraine was possible: it consisted of a locomotive and approximately twelve wagons.
At the same time, the OSCE observers did not observe military movement the BCP Gukovo and Donetsk (Russia), apart from the usual vehicles of the Russian Federation Border Guard Service.