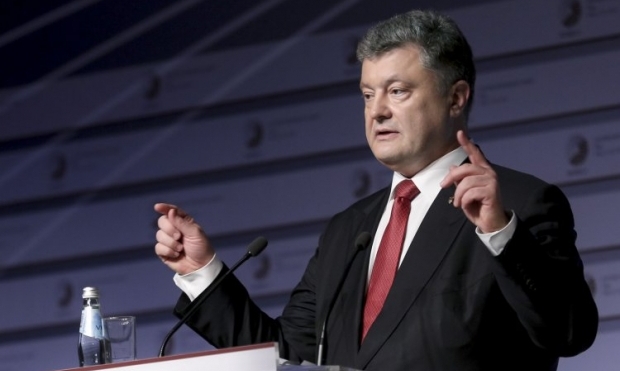 President Poroshenko outlines tasks needed for Ukraine to get visa-free regime / Photo from UNIAN
"The visa-free regime today is the top priority for the implementation of a substantial package of reforms set as guidelines," he said at a meeting of the National Council of Reforms on Wednesday.
All technical tasks must be implemented by August 17, the president said. Among them are the improvement of anti-corruption legislation and integrated control over the border, provision of access to the databases, more efficient activity of the Border Service and interaction with Interpol.
Then, the assessment mission will arrive in Ukraine. Following the verification, the president expects a report in November on Ukraine's preparedness to the introduction of the visa-free regime with the EU. "Such a tense schedule will be conducive to obtaining the visa-free regime in 2016. I want all institutions to strictly comply with this schedule," the president stressed.
The president emphasized that the abolition of visas was an absolute priority of the dialogue between Ukraine and the EU.
He also criticized the work of the State Migration Service in this regard and said that required reshuffles will follow.