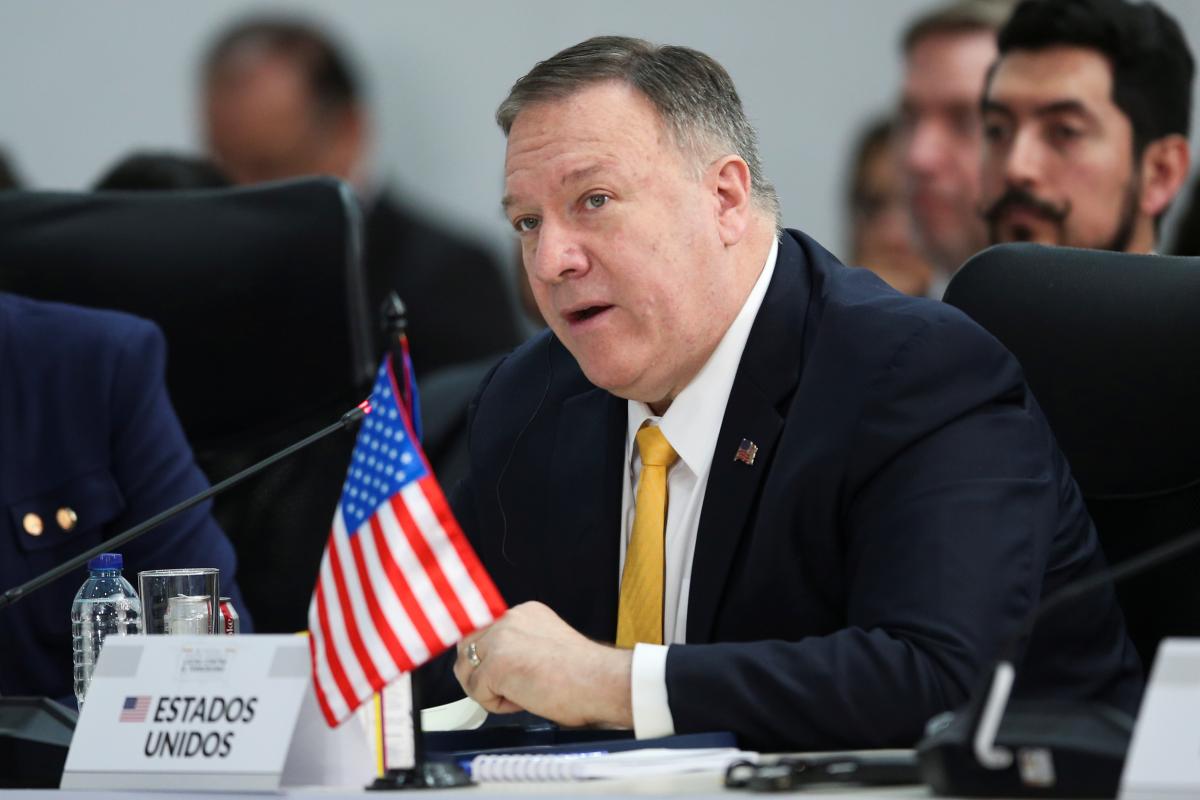 Mike Pompeo / REUTERS
U.S. Secretary of State Mike Pompeo and Belarusian Foreign Minister Vladimir Makei have said they will make every effort to settle the conflict in Donbas, eastern Ukraine.
Read alsoZelensky thanks Pompeo for continuous support of Ukraine
According to Pompeo, this is just the issue to be addressed by the whole of Europe and the world. But in the end, Russia and Ukraine must resolve it themselves. He assured that the United States would do everything it can, as reported by RFE/RL's Ukrainian service on February 1, referring to the officials' joint briefing in Minsk.
In turn, Makei noted that Belarus is ready to provide a platform for any meetings and negotiations to end the war in eastern Ukraine.
"We are determined, ready and will do everything possible to end the crisis in the east of Ukraine as soon as possible. We are ready to provide a platform in Belarus for any meetings and negotiations," he said.
Makei also added that "the Belarusian side expects the U.S. to play its part in resolving the crisis."
As UNIAN reported earlier, on January 31, Pompeo visited Kyiv, where he met with Ukrainian President Volodymyr Zelensky, Foreign Minister Vadym Prystaiko, Defense Minister Andriy Zagorodnyuk, as well as religious leaders and those of business and civil society.
Pompeo assured that the United States would continue to exert pressure on Russia until it fulfills its obligations under the Minsk agreements.