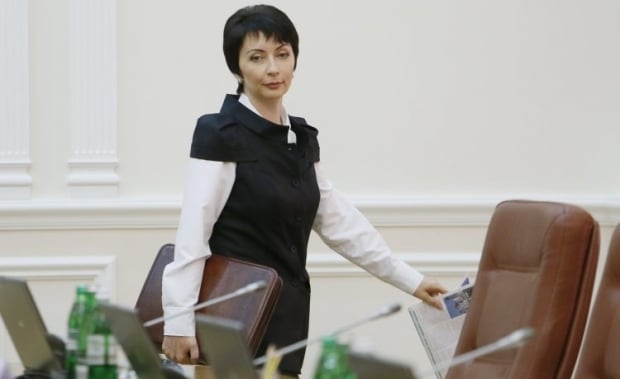 Ex-minister Lukash is suspected of the misappropriation of public funds / Photo from UNIAN
Prosecutors have officially given notice of formal charges filed against the former minister, the PGO's media liaison office told UNIAN.
"On May 28, 2015, the Deputy Prosecutor General of Ukraine announced that former Justice Minister Olena Lukash was officially suspected of the large-scale misappropriation of public funds through abuse of office committed on preliminary arrangement by a group of persons. She is also accused of forgery by an official, with severe consequences, i.e. these are criminal offenses under Part 5 of Article 191 and Part 2 of Article 366 of the Criminal Code of Ukraine," the PGO said.
The pre-trial investigation of the Lukash case was conducted by the PGO's Main Investigation Department.
Lukash was sanctioned along with former Education Minister Dmytro Tabachnyk, who is accused of the appropriation or embezzlement of funds, which was officially announced by the PGO on May 25, 2015.
It was reported earlier that the European Union might lift its sanctions against Lukash and Tabachnyk if there were no official accusations brought before June 6, 2015, against the two officials who worked for former Prime Minister Mykola Azarov's government.