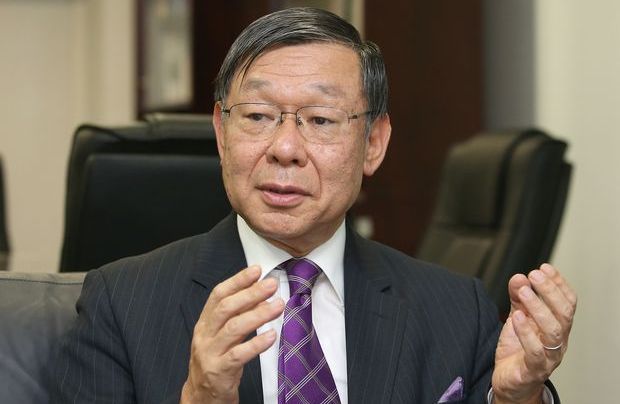 Ambassador Shigeki Sumi /Photo from Den
The ambassador says that the G7's solidarity with Ukraine is the Group's very important position. "And this means that we reaffirm our position vis-à-vis Russia. And it also means that we will never recognize the illegal annexation of Crimea and destabilizing actions by Russia," the ambassador said at a briefing in Kyiv, an UNIAN correspondent reported.
"We will continue the policy of sanctions against Russia," he added.
The ambassador also expressed hope that there would be a dialogue between the G7 and Russia for a peaceful resolution to the conflict in the east of Ukraine and problems existing in the country. According to him, the Minsk Agreement is one of the ways to peacefully settle the situation in the east of Ukraine.
If the situation in Donbas hasn't been resolved until the next year, Japan will make every effort to settle it peacefully during its G7 presidency in 2016, he said.
As UNIAN reported earlier, Germany will host the G7 summit on June 7-8.