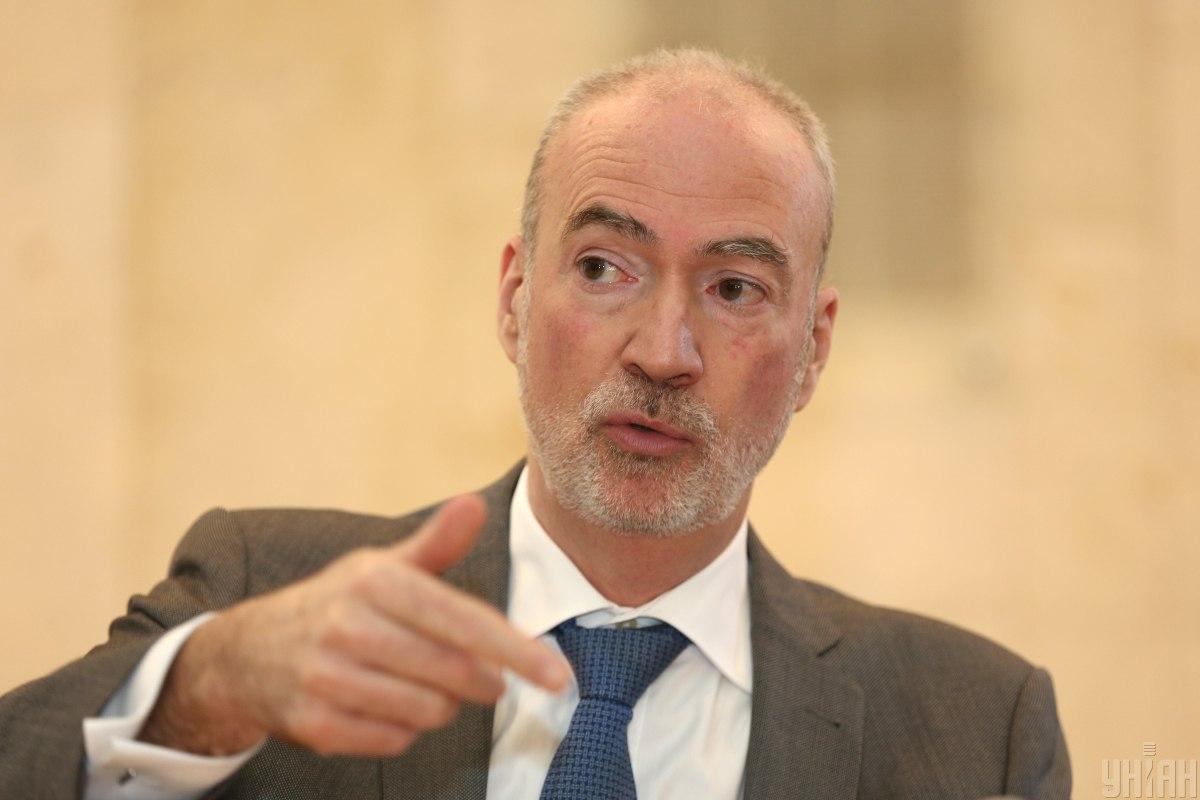 Etienne de Poncins / Photo from UNIAN
Ambassador of France to Ukraine, Etienne de Poncins, says certain provisions in the text of the Minsk Agreements, designed to peacefully resolve the Russia-provoked armed conflict in Donbas, require clarification and elaboration.
"France's position is very simple: today there's no better base than the Minsk agreements. Today there's no better text that would allow advancing in conflict settlement. We have not yet invented anything better than the Normandy diplomatic format of work – the format where France, Germany, Ukraine, and Russia takes part," the ambassador said in an interview with the hromadske outlet.
"At the same time, it is obvious that there are points in the text of the Minsk Agreements that are unclear, requiring clarification, elaboration, and detailing. This is especially relevant to the sequence of actions. The experts need to sit at the table and detail those points," de Poncins stressed .
At the same time, the diplomat says this does not mean that these agreements should be abandoned.
"There is no other option than the Minsk agreements because they were signed by Ukraine, so they are the core. These agreements need to be taken as a basis, and then there may be interpretations," the ambassador added.
Read alsoTeam Zelensky eyes holding elections in Donbas late October
He agrees that the circumstances for the signing of Minsk accords were far from perfect.
"But if we seek to achieve peace, we must build on the existing foundation. Let's work with what we have, let's be pragmatic and move forward. Further, if both sides agree, it will be possible to find clarifications and details of some points that will help implement the agreement," said de Poncins.
In addition, the diplomat emphasized that he prefers to use the term "reintegration" rather than "de-occupation" when it comes to restoring the territorial integrity of Ukraine in Donbas.
He has added that France supports the idea of conflict settlement and the return of the affected areas of Donbas under Ukraine's control.