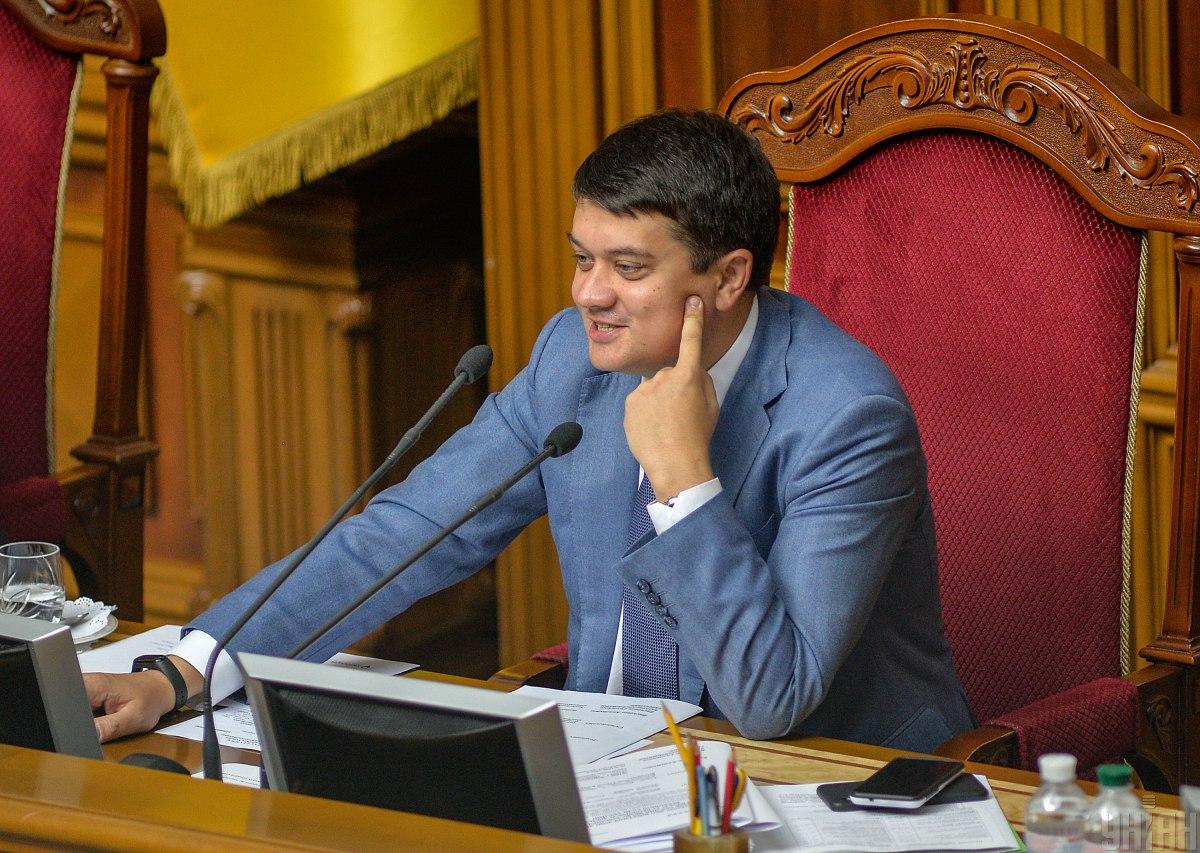 Parliament speaker Razumkov / Photo from UNIAN
Speaker of Ukraine's parliament Dmytro Razumkov currently does not see any grounds for disbanding the Verkhovna Rada.
"I personally do not see any grounds for disbanding the parliament ... I understand that there can be different debates, but the parliament has immunity for a year. If we are talking about a list of issues allowing the dissolution of the parliament, prerequisites, then it seems to me that's not the case," he said on Channel 112 Ukraine, answering a question about the possibility of holding early parliamentary elections this autumn.
Read alsoRada paves path toward cutting number of parliament seats
The parliament has been working, and it has a "monocoalition" that passes bills, he said.
"As a speaker or a citizen, I don't see any prerequisites from the legal point of view or the effectiveness of Ukraine's Verkhovna Rada for disbanding the Rada of the 9th convocation," the speaker said.