Japanese PM says in Kyiv his country supports Ukraine's sovereignty
Prime Minister of Japan Shinzō Abe, who on Saturday was on the first visit to Ukraine in the history of the bilateral relations, stresses that his country strongly disapproves of a military resolution to the Donbas conflict and supports Ukraine's sovereignty.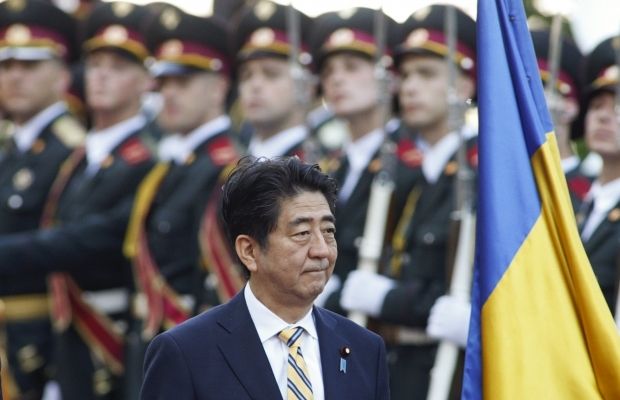 REUTERS
The Japanese premier announced this at a joint press conference with Ukrainian President Petro Poroshenko in Kyiv on Saturday, an UNIAN correspondent reported.
"Prior to discussions at the Group of Seven summit, we have devoted much time to the exchange of opinions about this issue. I have once again explained our consistent position, which includes a resolute non-recognition of the use-of-force scenario, as well as respect for the rule of law, sovereignty and territorial integrity," the Japanese head of government said.
He said he regretted that the ceasefire in eastern Ukraine was violated, and hostilities happened occasionally.
Shinzō Abe also stressed that all parties to the conflict – Russia and Ukraine – should consistently adhere to the Donbas peace agreements.
If you see a spelling error on our site, select it and press Ctrl+Enter