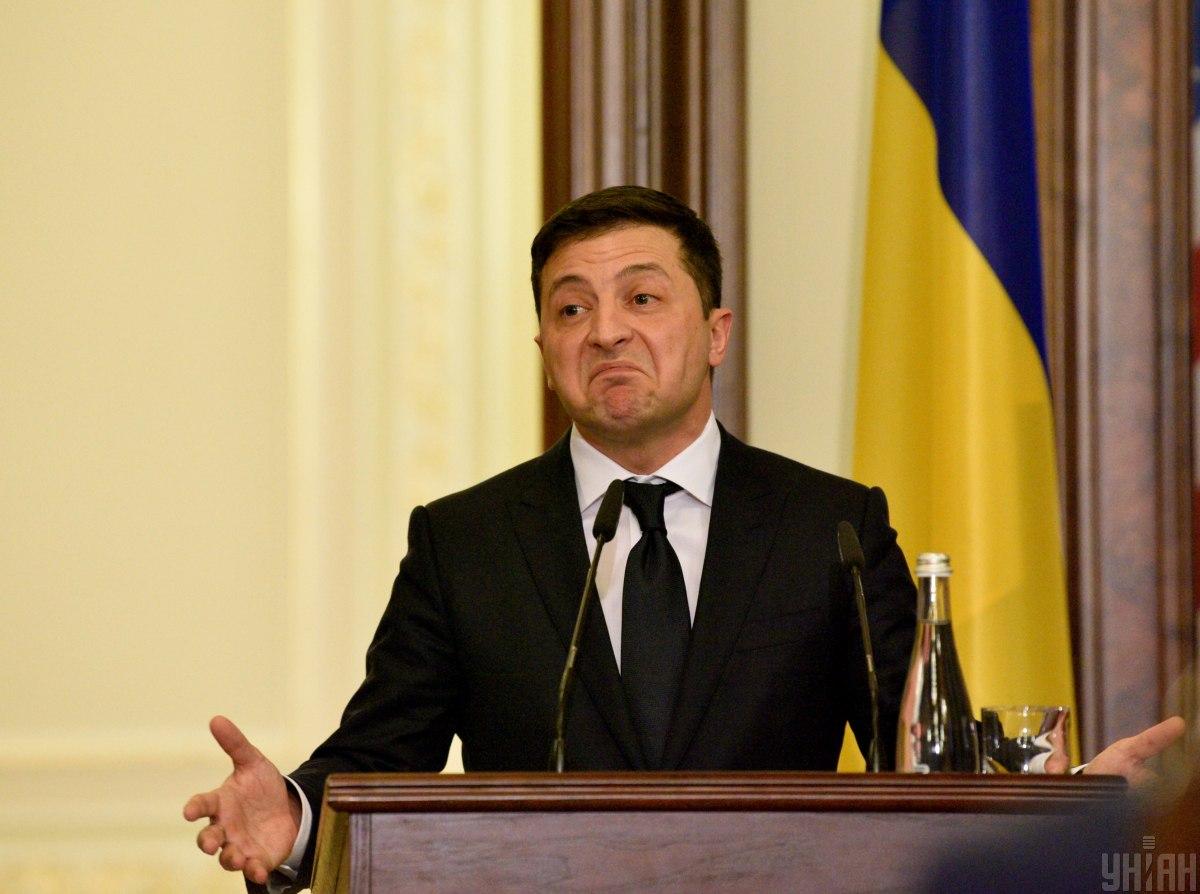 Photo from UNIAN
The Office of the President of Ukraine has said it is going to sue the "Skhemy (Schemes): Corruption in Detail" program, demanding a retraction of a false report on President Volodymyr Zelensky's visit to Oman in January 2020.
"The Office of the President of Ukraine declares that the information provided in the story of the 'Schemes' program about the meeting of the president of Ukraine with a high-ranking official of the Russian Federation that allegedly took place in Oman is completely false," the president's press service said in a statement on February 14.
It says the president has never met (in person or as part of international events), talked or otherwise communicated with Secretary of the Russian Security Council Nikolai Patrushev.
Read alsoZelensky meets with Omani top official (Photo)
Zelensky's Office considers the publication of "conclusions based not on facts or testimony, but on speculation and information" from some secret 'sources' an open manipulation of public opinion by the "Schemes" program.
"When such manipulation is carried out on social networks by anonymous accounts as part of the aggressor's information activities against Ukraine, this can be explained by the logic of the hybrid war. But when Ukrainian journalists do the same, it goes beyond the notion of free journalism per se," the statement said.
"The Office of the President of Ukraine expects the 'Schemes' program to refute the untrue information and assumptions made on its basis. We are filing a lawsuit demanding a denial and an apology. We also consider it our duty to draw the UA:Pershyi public broadcaster's attention to the distribution of false information via its facilities, which is an outright manipulation of public opinion," reads the report.
As UNIAN reported earlier, Zelensky was spotted in Oman on January 5 – a number of media outlets reported that he was there on vacation with his family, publishing a photo of him.
A few hours later, the President's Office confirmed that Zelensky was staying in Oman: they noted that the president had travelled there with his family at his own expense. At the same time, the President's Office reported of "highest-level meetings" that were scheduled for the head of state "for the coming days."
On February 13, RFE/RL's investigative project "Schemes" published a material claiming that the charter plane used by Zelensky to urgently return from Oman to Ukraine on January 8, 2020, had allegedly arrived to Oman from Moscow, Russia. This was the plane used by Secretary of the Russian Security Council Patrushev to arrive in Oman, according to journalists who referred to "data from open online services used to track aircraft."