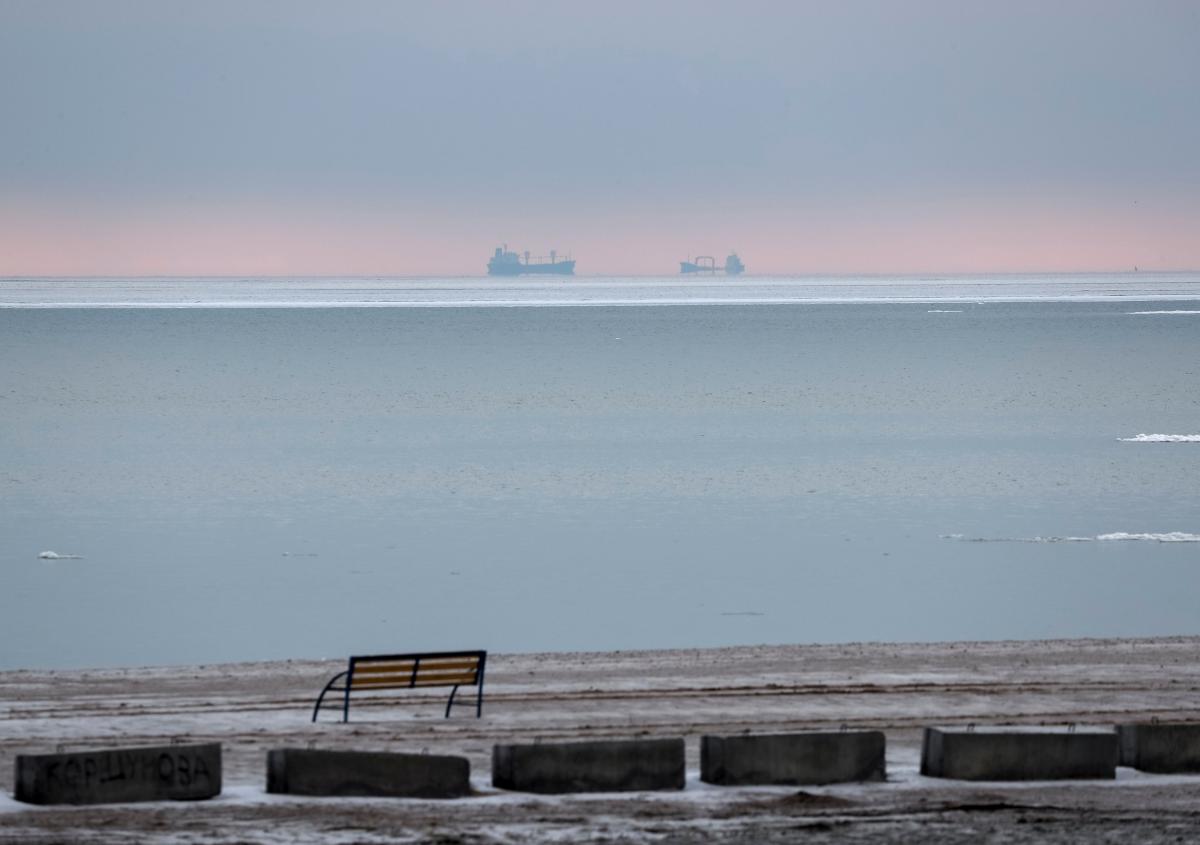 REUTERS
Ukrainian MP with the Servant of the People faction Pavlo Melnyk says four Ukrainian fishermen detained by Russian authorities on board of a small vessel in the Sea of Azov are presumably Ukrainian nationals Serhiy Hoha, Oleksiy Ivanov, Vasyl Tiurkedzhy, and Maksym Terekhov.
Read alsoRussians detain Ukrainian boat in Azov Sea off Crimea coast
"The fishermen are residents of the village of Rainivka, Zaporizhia region's Prymorsky district," he wrote on Facebook on February 16.
Melnyk also posted certain photos of the detainees.
"It is Maksym Terekhov in the photo and video of the interrogation disseminated in the media. This can be argued for sure. [Melnyk posted a photo of Maksym and his family]. Vasyl Tiurkedzhy is on a black and white photo. Now information regarding the fishermen is being clarified," he added.
As was earlier reported, Russian authorities had detained in the Sea of Azov a small vessel with four Ukrainian nationals on board, according to a statement by the Russian Federal Security Service.
"The captain of the boat did not fulfill legitimate requirements of the coast guard to halt, and tried to escape," reads the Russian statement.
The report says a fishing net and almost 300 Black Sea turbot fish were found on board.
The crew had no fishing permits at hand that the Russian occupation authorities required.
According to the so-called "Commissioner for Human Rights in Crimea" Larysa Opanasiuk, the crewmembers of the Ukrainian vessel were detained for 48 hours.
The Prosecutor's Office of Ukraine's Autonomous Republic of Crimea (ARC) has opened criminal proceedings into the detention of Ukrainian citizens.