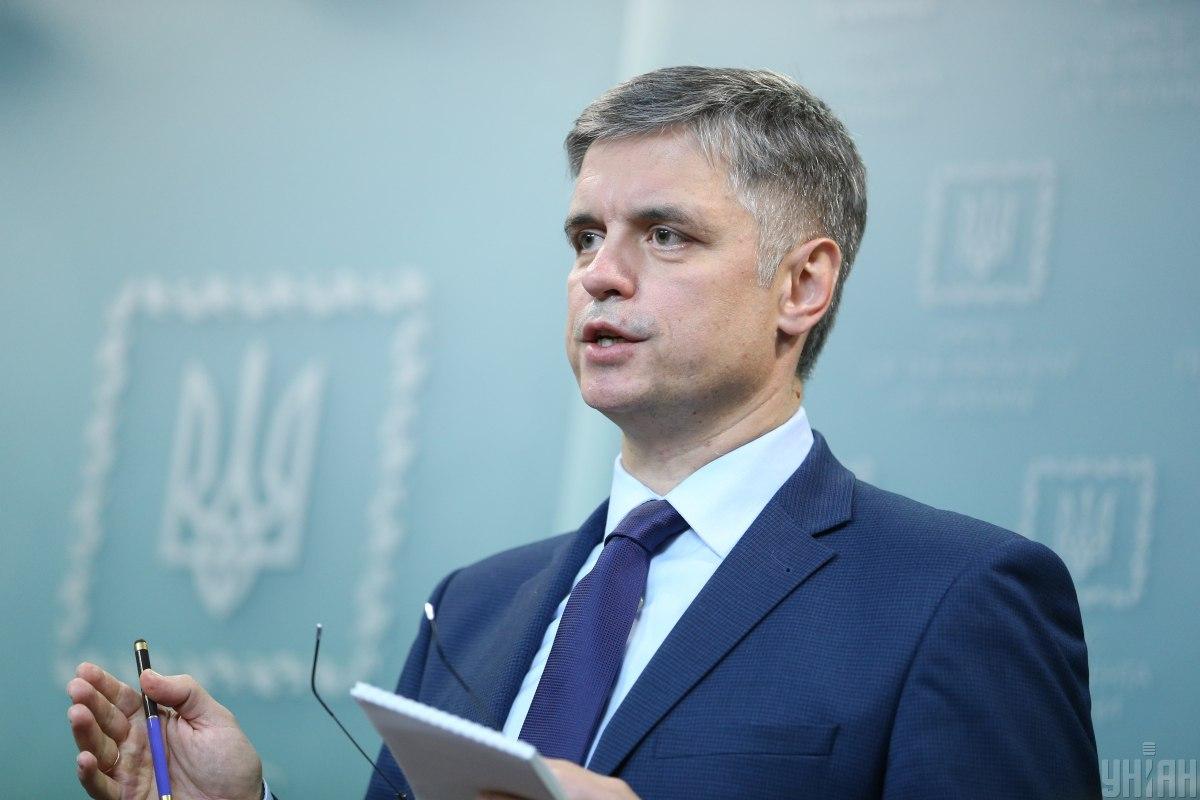 Vadym Prystaiko / Photo from UNIAN
Ukraine wants to move on in its relationship with the U.S. after the country was pulled into domestic politics during the impeachment process of President Donald Trump, the country's foreign minister said.
The Ukrainian government is "happy that the whole investigation, the whole impeachment part, is over," Foreign Minister Vadym Prystaiko said Wednesday in an interview with Bloomberg Television in New York. "We hope that nobody will poke their nose in our elections. That's what we are trying to do here, staying away from your local affairs, with your elections, especially in the electoral year," Bloomberg reported.
Ukraine was pulled into a bitter U.S. political fight after a phone call between Trump and President Volodymyr Zelensky set the impeachment process in motion. The president was acquitted by the Senate last month for pressuring the Ukrainian government to announce investigations into former Vice President Joe Biden to help his re-election.
Senator Chris Murphy, a Democrat, said in Kyiv last week after meeting Zelensky that it was time for Republicans and Democrats to get past the crisis and support Ukraine with security assistance. Murphy spoke during a visit along with Republican Senators Ron Johnson and John Barrasso. Witnesses in the House impeachment inquiry said Trump held up such aid for months last year to pressure Zelensky to announce probes into Biden and the Democrats.
The Ukrainian government doesn't believe its relationship with the U.S. needs to be "reset," Prystaiko said. Ukraine was "dragged" into this affair but "we don't believe that it affected our relations," he added.
Read alsoUkraine's FM slams "12 Steps Toward Greater Security in Ukraine" plan
Ukraine remains locked in a bitter struggle with Russia after President Vladimir Putin annexed Crimea in 2014 in a conflict that has claimed more than 13,000 lives. Talks mediated by Germany and France have yielded some progress, including prisoner exchanges, but there's still no resolution in sight.
A Ukrainian soldier died Tuesday as Russian occupation forces sought to advance beyond territorial lines established under a five-year-old peace accord, Ukraine's military said. The incident comes just days after the Kremlin offered grounds for encouragement by handing control of Ukraine policy to Dmitry Kozak.
Ukraine has been at war with Russia for six years because "we are making the same choice as American people did – market-driven economy and the just democratic freedoms," Prystaiko said.
As UNIAN reported earlier, Prystaiko called on Ukraine's partners in the United States not to drag the country into the context of internal political struggle.
"As far as impeachment is concerned, this topic has already been mentioned so often and we're so – I beg your pardon for this word – tired that we'd like to say once again: 'Please don't drag us into this – and, first of all, it's not about you, journalists, but about the American side – please, don't drag us into your internal political processes'," Prystaiko said.