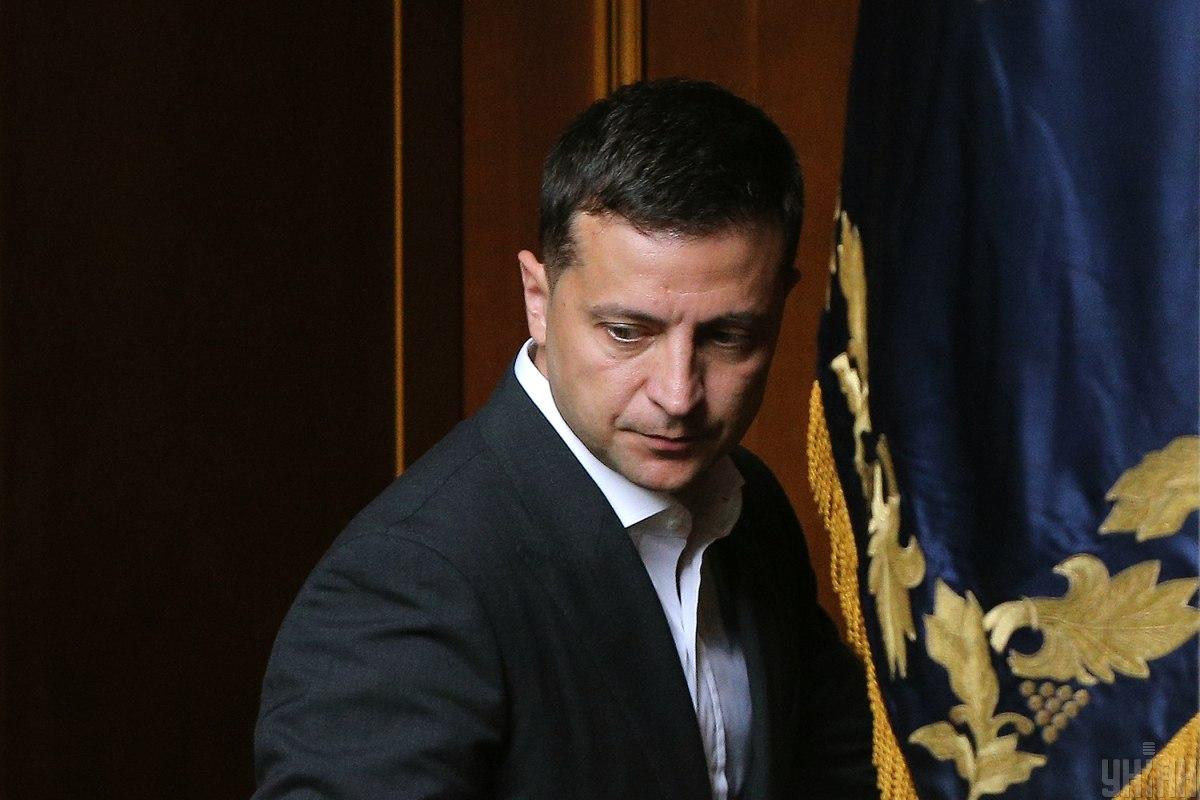 Volodymyr Zelensky / Photo from UNAIN
Speaker of Ukraine's parliament Dmytro Razumkov is calling a special plenary meeting at Ukrainian President Volodymyr Zelensky's request.
"As is foreseen in a February 28, 2020, resolution of the Chairman of the Verkhovna Rada of Ukraine, the meeting is to be held as requested by the President of Ukraine to convene an extraordinary plenary meeting of the Verkhovna Rada of the ninth convocation and in accordance with Part 8 of Article 19 of the Rules of Procedure of the Verkhovna Rada," an announcement on the parliament's website says.
Read alsoParliament speaker Razumkov: Farmland bill not yet on agenda of plenary session
The plenary meeting will begin at 16:00 Kyiv time on March 4.
The parliament's office was instructed to ensure preparations for the plenary meeting on March 4 and to inform lawmakers on the agenda.
As was reported, the period from March 2 to March 6 is a plenary week in parliament. On Wednesday, March 4, lawmakers should work only in the morning until 14:00 Kyiv time, and then they were expected to work in the parliament's committees.
The President's Office said that the special meeting would consider a number of bills and hear a report on law enforcement agencies' performance.
Zelensky sent a letter to Razumkov demanding that lawmakers gather for an extraordinary parliamentary meeting. "The head of state has asked to include the consideration of several draft laws regarding the Cabinet of Ministers of Ukraine in the agenda of the meeting," the presidential office said.