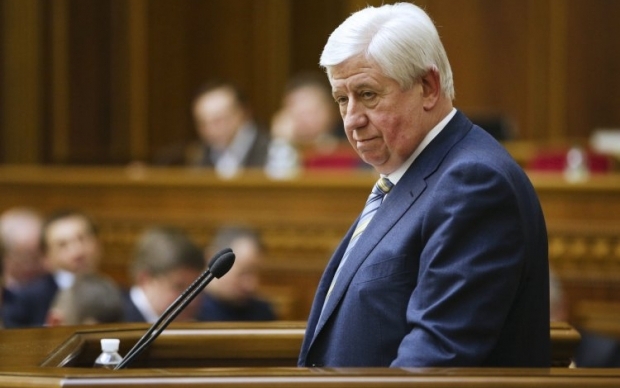 Prosecutor General Shokin claims MP Serhiy Kliuyev has committed a number of crimes / Photo from UNIAN
"[He is charged with] crimes under Part 3 of Article 209 (large-scale transactions with property obtained as a result of a socially dangerous act that was preceded by the legalization (laundering) of incomes, as well as actions aimed at concealing and disguising the illegal origin of such property and rights to such property), Part 5 of Article 369 (bribery of a high-ranking official on a large-scale) of the Criminal Code of Ukraine," the media liaison office of the Prosecutor General's Office reported.
As UNIAN reported earlier, on June 4, Kliuyev failed to appear for interrogation at the Prosecutor General's Office.
On June 3, the Verkhovna Rada of Ukraine stripped incumbent MP Serhiy Kliuyev of his immunity from prosecution and agreed to his prosecution for several crimes.
Kliuyev tried to leave Ukraine on the same day, but the State Border Service of Ukraine stopped him boarding a flight to Vienna from Kyiv's Boryspil International Airport.
Shokin earlier said that MP Serhiy Kliuyev was on the international wanted list.