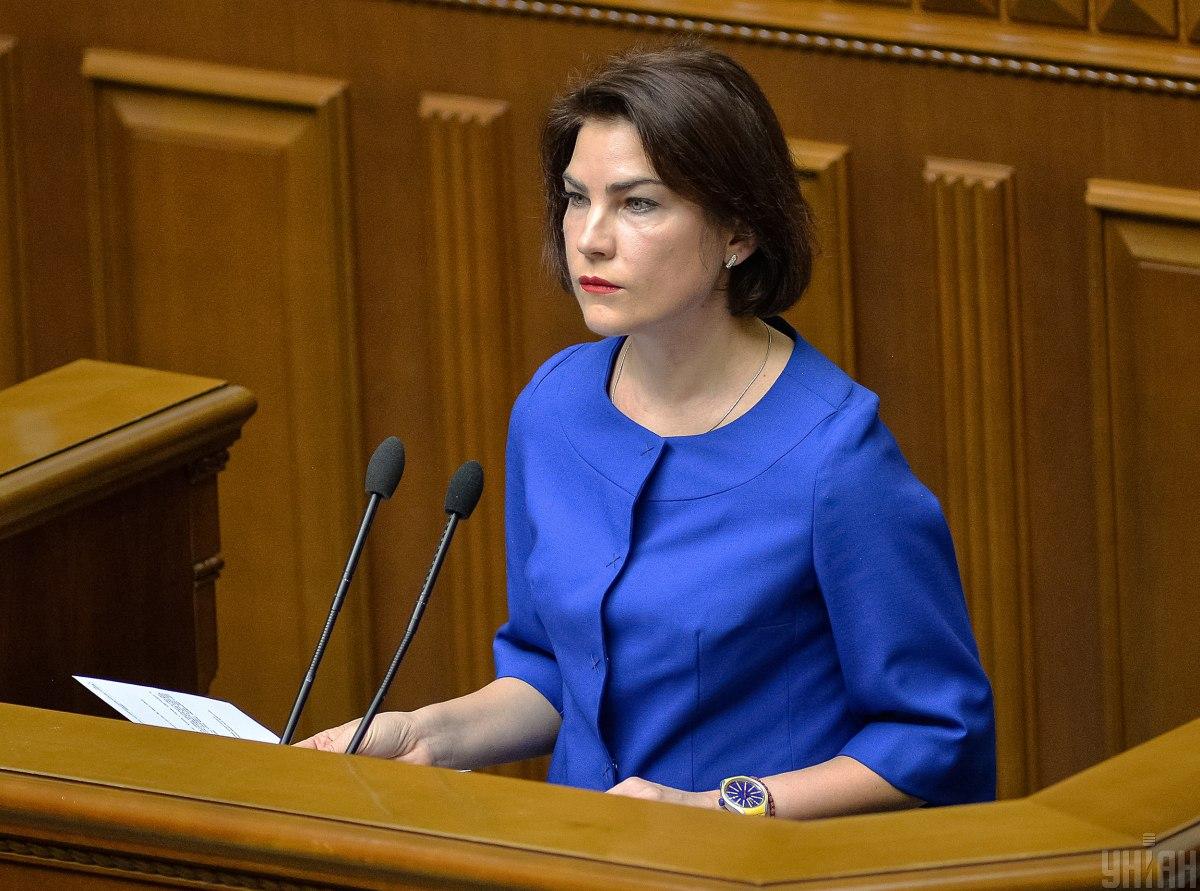 Iryna Venedytkova / Photo from UNIAN
Acting Director of the State Bureau of Investigation (SBI), Iryna Venediktova, may be appointed to the post of Ukraine's Prosecutor General, effectively replacing Ruslan Riaboshapka, a source told UNIAN.
The Verkhovna Rada, Ukraine's Parliament, is expected to vote for the reshuffle in the Prosecutor General's Office after 18:30 Kyiv time on Thursday.
Read alsoNew SBI deputy chief claims never was Yanukovych's lawyer, but PGO says otherwise
As UNIAN reported earlier, Ukraine's parliament plans to decide on Prosecutor General Ruslan Riaboshapka's resignation on March 5.
Earlier on March 5, the Verkhovna Rada's Committee on Law Enforcement endorsed the move to dismiss Riaboshapka from the top post in the PGO.
UNIAN memo. Venediktova was elected to the Verkhovna Rada in the 2019 Ukrainian parliamentary election as part of the Servant of the People party which sealed the absolute majority in Parliament.
Doctor of Law, Venediktova chaired the Committee on Legal Policy of the Verkhovna Rada before President Volodymyr Zelensky appointed her acting director of the State Bureau of Investigation on December 27, 2019.
On January 14, 2020, Parliament terminated her legislative mandate.