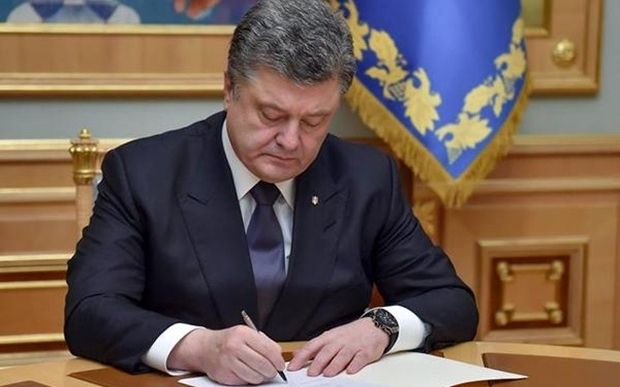 Poroshenko fires deputies after the dismissal of the SBU chief / Photo from twitter.com/poroshenko
Ukrainian President Petro Poroshenko has dismissed SBU First Deputy Chairman who headed the SBU Central Division's department for the fight against corruption and organized crime Yuriy Artiukhov. Two deputies of the SBU Chairman Vitaliy Tsyhanok and Viktor Yahun, and chief of the SBU's Main Investigation Department Vasyl Vovk were also dismissed.
Respective presidential orders Nos. 347/2015, 348/2015, 349/2015 and 350/2015 dated June 19, 2015, were posted on the presidential websites.
As UNIAN reported earlier, the dismissal of SBU chief Valentyn Nalyvaichenko was supported by 248 out of 364 Members of Parliament registered in the session hall on June 18.