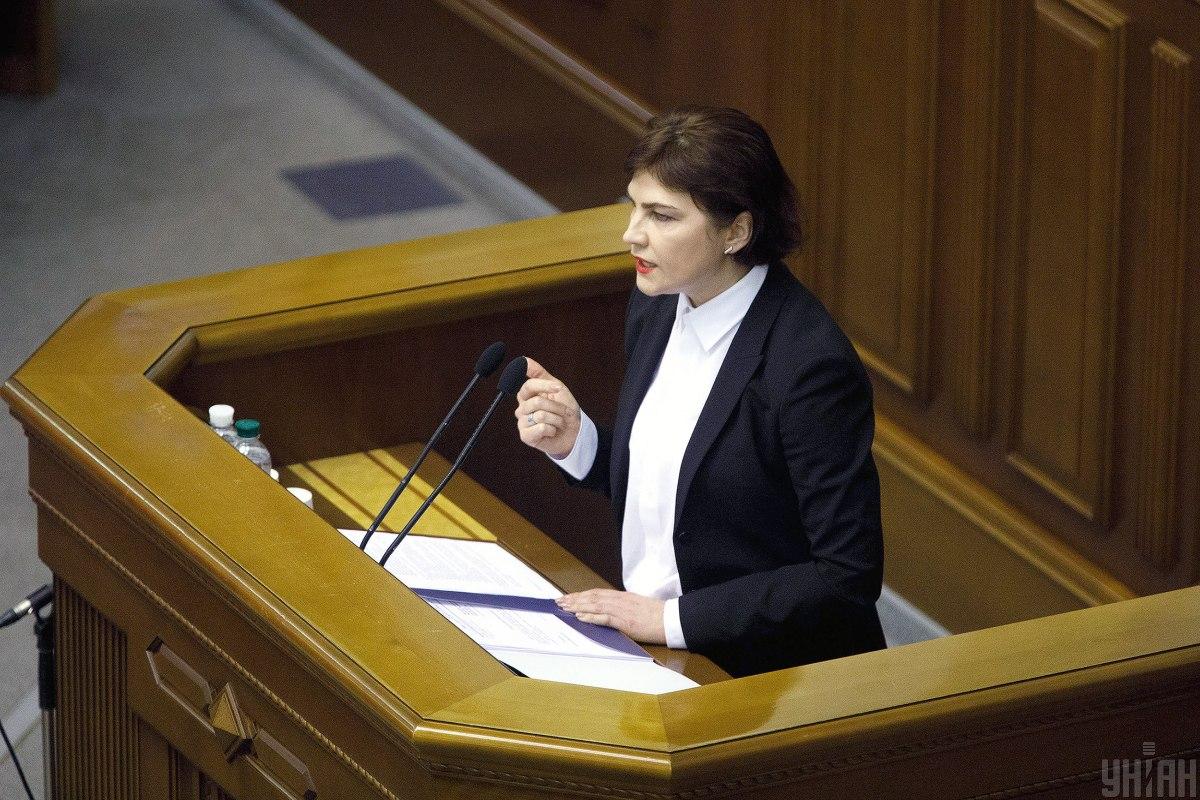 Iryna Venediktova / Photo from UNIAN
The Verkhovna Rada, Ukraine's parliament, has appointed Iryna Venediktova, former acting chief of the State Bureau of Investigation, the country's new Prosecutor General.
The relevant decision was backed by 269 MPs, according to an UNIAN correspondent.
After the vote, Ukrainian President Volodymyr Zelensky, who attended the extraordinary session, shook Venediktova's had to congratulate her.
Venediktova called her first steps at the new post.
She said it is necessary to conduct an audit of criminal cases and address staffing issues at prosecutorial offices across the country.
"You know that 226 prosecutors on lustration and 400 prosecutors who were dismissed in the autumn are on the threshold – we already see court rulings on their reinstatement," she said.
Read alsoCoronavirus update: Cabinet to offer Zelensky to introduce national emergency "if necessary" – PM
According to Venediktova, it is therefore necessary to take informed and legal decisions so that the prosecutor's reform continues "without tilts," and on the other hand, so that "prosecutorial offices don't collapse once legal procedural decisions are made."
Venediktova also emphasized the need to coordinate the work of all law enforcement agencies.
As UNIAN reported earlier, on March 5, Ukrainian parliamentarians voted in favor of a motion of no confidence in the country's Prosecutor General Ruslan Riaboshapka.
This entailed his immediate dismissal.