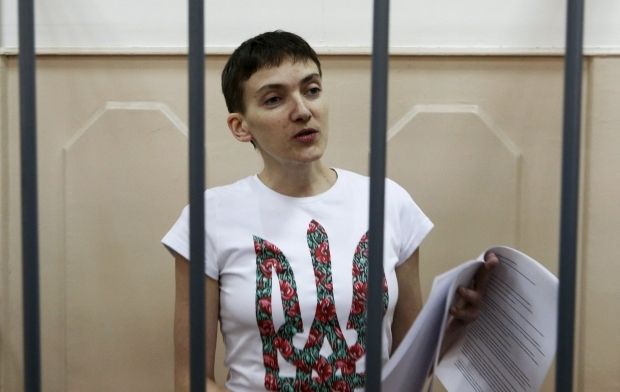 REUTERS
"This will be a guilty verdict with about 13 years [in prison], and even more. This doesn't bother us and this is not interesting. We are well aware that it's not the number [of years] her return home depends on," one of Savchenko's lawyers, Ilya Novikov said during the Podrobnosti Nedely weekly program on Inter TV Channel.
According to him, the Ukrainian pilot's defense does not expect a fair verdict because justice in Russia has changed over the last 20 years.
"There will be no fair trial. Russian justice has become ridiculous in the past two decades. They won't Savchenko let go just for a thank you. This would be damage to [the reputation of] the country's leaders," Novikov said.
UNIAN's reference. Savchenko was abducted by Russian-backed militants in Donbas last summer, and then taken to Russia, where she was charged with being involved in the death of Russian journalists. However, the defense claims she couldn't have been involved in the death as she had been captured before the journalists were killed.
On December 15, Savchenko went on hunger strike; late in April 2015, she started taking certain types of food.
On April 24, the Russian Investigative Committee brought final charges against Savchenko. In addition to the charges of being involved in the murder of two Russian journalists in eastern Ukraine last June, Savchenko was accused of illegally crossing the Russian border.
On May 5, the Investigative Committee extended the period of probing in the Savchenko case until November 13, 2015.
On May 6, Moscow's Basmanny court extended the pilot's detention until June 30, 2015.
On June 10, Moscow's City Court prolonged Savchenko's arrest until September 30, 2015, at the Investigative Committee's request.