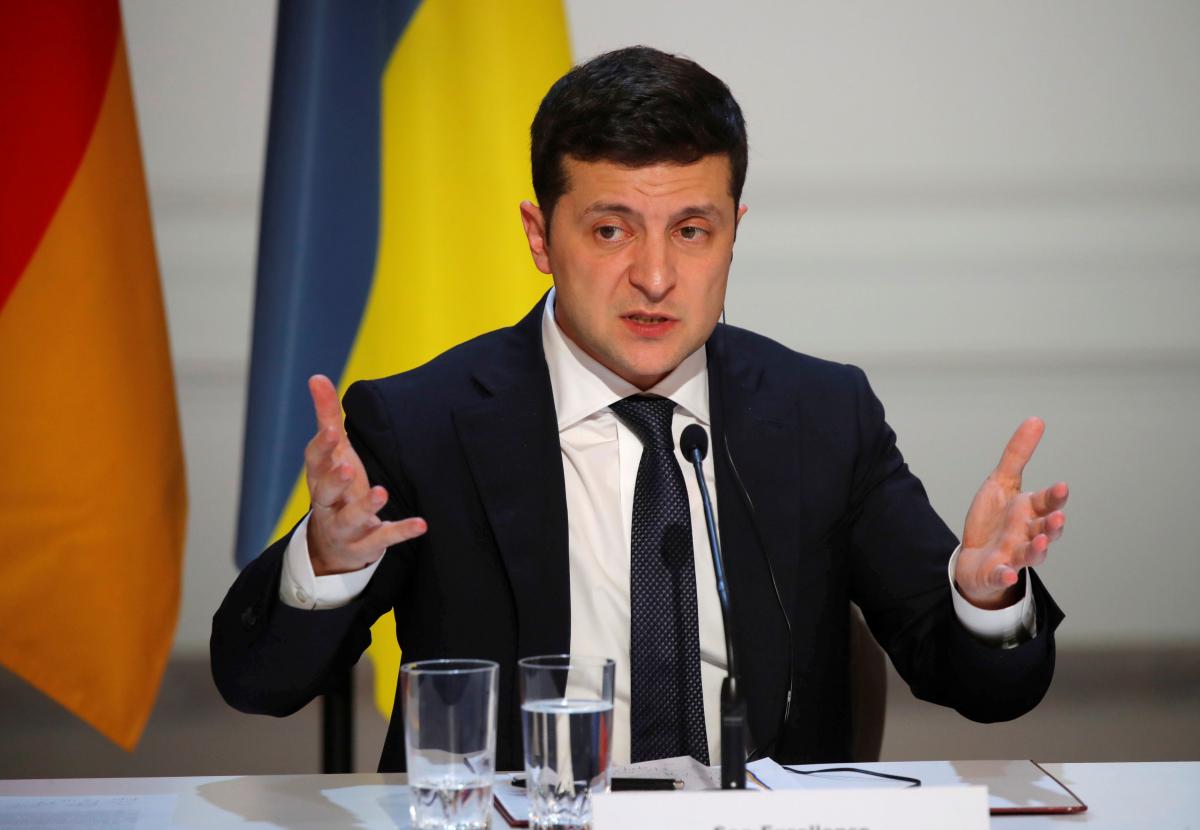 Volodymyr Zelensky / REUTERS
Ukrainian President Volodymyr Zelensky has called regional governors and city mayors to join hands in countering the spread of the novel coronavirus in Ukraine.
"There are two important points today: these are self-isolation and the end of panic," Zelensky said during an intercom meeting with regional managers to prevent the spread of COVID-19, the presidential press service said. "Please tell people that quarantine is a serious measure, explain them why it is needed. Also, you need to join hands in this difficult period to demonstrate how the authorities work jointly to protect Ukrainians. Put aside the political struggle. Unity means our victory."
Read alsoBatch of two types of coronavirus test kits arriving in Ukraine – Health Ministry
Prime Minister Denys Shmyhal, representatives of relevant ministries, head of the president's office Andriy Yermak and his deputies, as well as Kyiv Mayor Vitaliy Klitschko also took part in the meeting.
According to Zelensky, such intercom meetings will be held twice a week to coordinate efforts in the healthcare sector and ensure efficient interaction.
He called on the regional authorities to draw up a list of problems on the ground to look for a joint solution to them.
The president recalled that a first aircraft from China was to arrive soon to deliver face masks and protective medical gear along with test kits, which will be split among the regions.
As was reported earlier, the plane is expected to arrive on Sunday, March 22.
As of 10:00 Kyiv time on March 22, there had been 47 laboratory-confirmed cases of COVID-19 in Ukraine, including three deaths and one recovery.