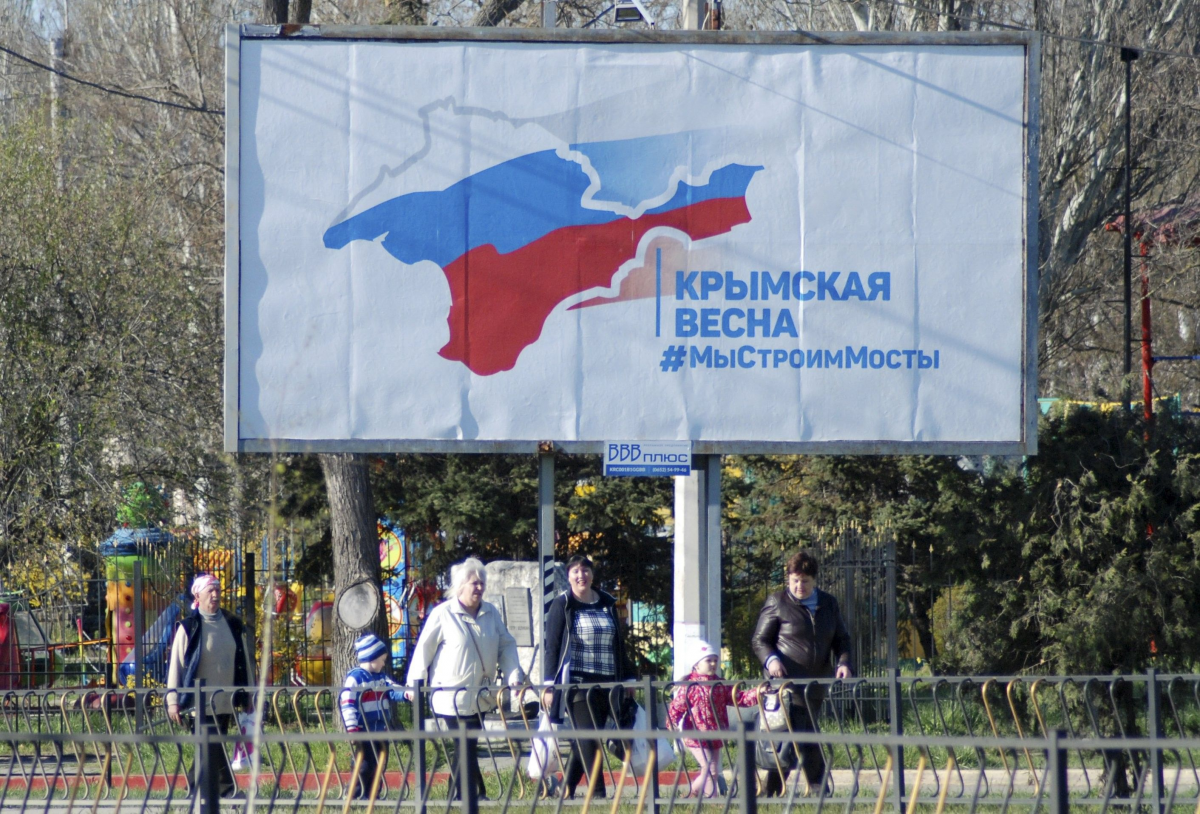 REUTERS
The Ministry of Foreign Affairs of Ukraine has stated that Ukraine will appeal to international courts in connection with Russia imposing a ban on land ownership in the occupied Crimea by Ukrainian nationals.
"The Ukrainian Foreign Ministry condemns the signing on March 20 of Russian President's Decree No. 201, which added Crimea to the list of border territories of the Russian Federation where foreign citizens, stateless persons, and foreign legal entities shall not own land," MFA Ukraine said in a statement.
The ministry notes that the signing of this decree is another illegal step by Moscow on the appropriation of Ukrainian government assets and private property in the territory of occupied Crimea, and a gross violation of Ukrainian legislation and international humanitarian law.
Read alsoTurkey once again declares its non-recognition of Russian annexation of Ukraine's Crimea
"Ukraine will use all opportunities provided by international law and international courts to repeal the decree and hold Russia accountable for this offense," the ministry wrote.
Ukrainian diplomats are urging the international community to up pressure on the aggressor state, including through the new sanctions.
As reported earlier, on March 20, Russian President Vladimir Putin expanded the list of territories where foreigners cannot own land. The list includes most areas in the occupied Crimea.