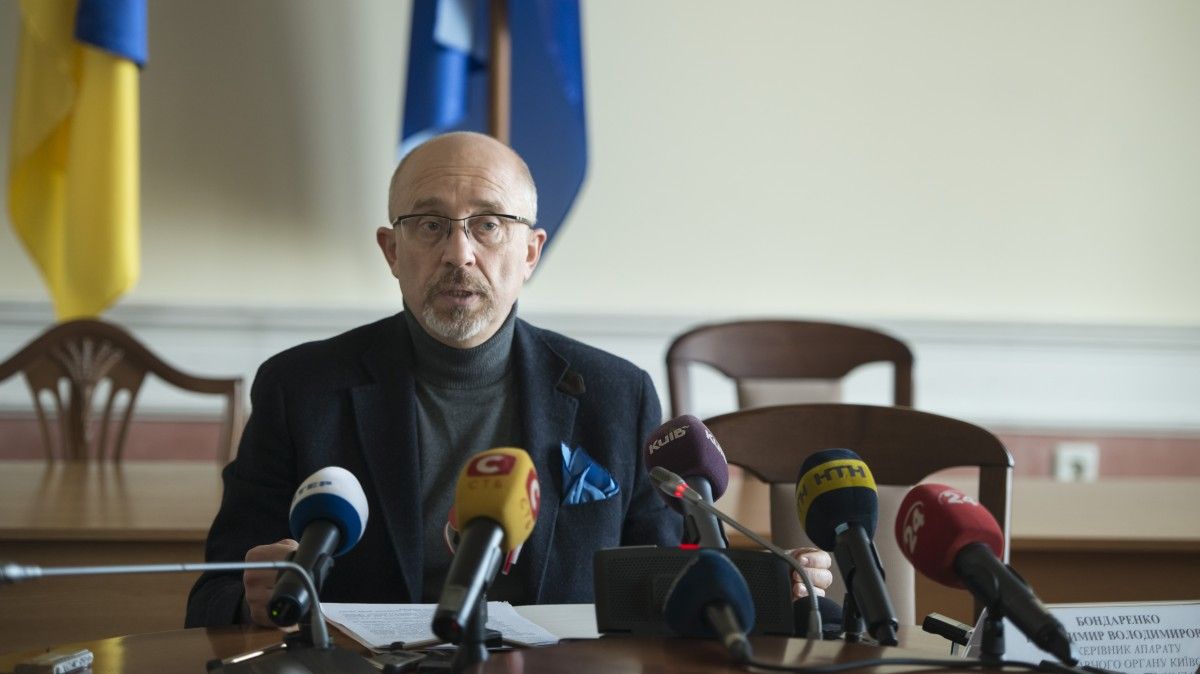 Oleksiy Reznikov / kievcity.gov.ua
Vice Prime Minister, Minister for the Reintegration of Temporarily Occupied Territories of Ukraine Oleksiy Reznikov has said the team of President Volodymyr Zelensky is considering several options for the development of the situation regarding the return of the occupied territories of Donbas.
"If Ukraine has a chance to get positive results within the framework of the Minsk process, we must try, but this can't last forever," he told RBC-Ukraine.
"When President Zelensky invited me to talk, it was back at the time of Prime Minister [Oleksiy] Honcharuk, with the idea that I take the lead of the ministry for reintegration, I asked about expectations. I was told that no one was focusing on the occupied territories, the adjacent territories, temporarily displaced persons, and the real reintegration of temporarily occupied lands back to the country. Now we are not talking about the Ministry of Defense – this is not their task. The government didn't have such an authority and such a person," Reznikov said.
Read alsoAdvisory Council with Donbas militants could only be created if Germany, France approve idea – Vice PM
The vice prime minister explains: the main thing is to write several scenarios for developments after the liberation of the occupied territories. "For example, in six months... This is an ideal scenario – to hold elections in the fall of 2020. Or, relatively speaking, in a year, or in five, or, in 45 years, as in Germany," he said.
"That is, there can be three or four options for the developments – how we behave in relation to the occupied territories and our people living there. When the president voiced these expectations that I would have to think over and describe these options – this means he is well aware that the quick option is one of the few and not the most likely one," the official said.
Answering a question on whether there is a specific plan for the economic reintegration of the occupied Donbas, Reznikov said: "I'll be honest, there is no concrete plan yet for any type of reintegration – economic, political, or industrial – but we are working on it now. We are writing this out, along with the team."
"We have ideas, we have drafts. Now it would be wrong to voice a specific plan because things would be taken out of context. And we want them to be interconnected. We have already submitted parts of our plans to the prime minister. We hope our drafts will be included in the government's program," he added.