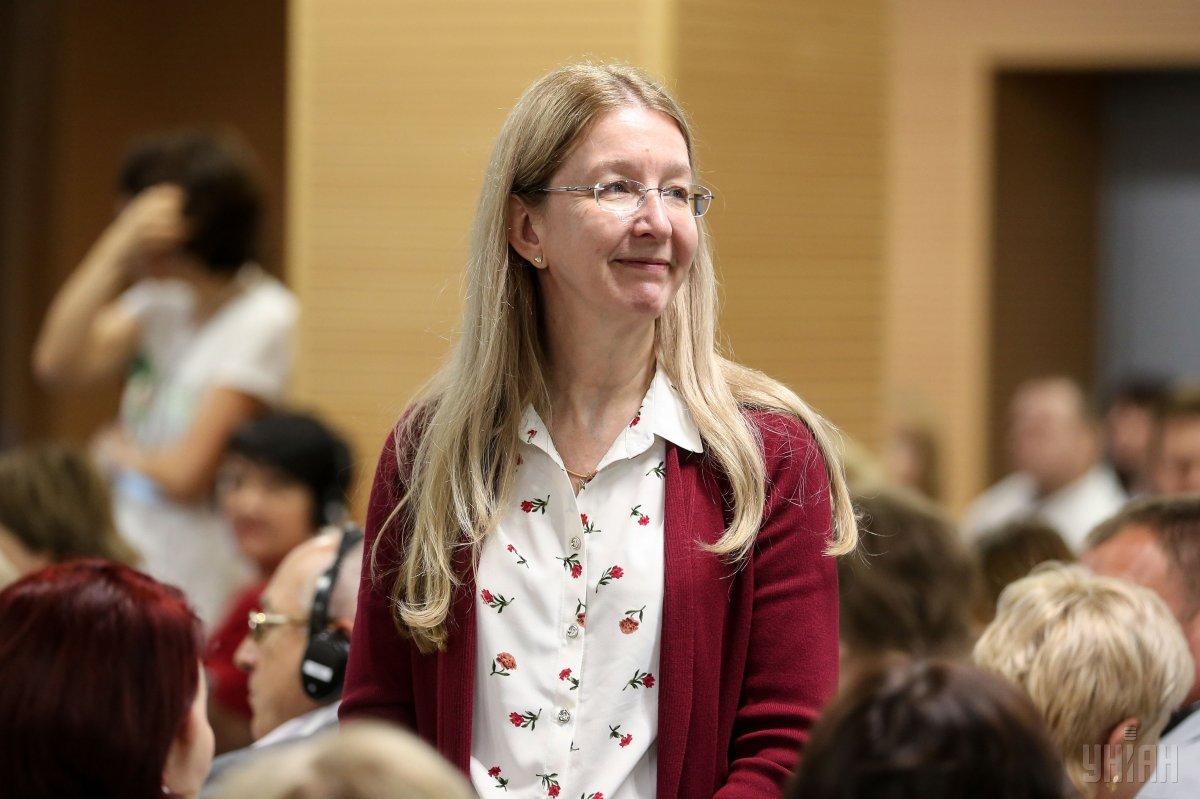 Suprun worked as acting Health Minister in 2016-2019 / Photo from UNIAN
Ukrainian President Volodymyr Zelensky has given feedback on an electronic petition posted on the presidential website on March 23 to call for Ulana Suprun's reinstatement as health minister.
He thanked all those who signed the petition for their active social stand and understanding of the need to continue the transformation of the healthcare sector, especially during the coronavirus pandemic.
Read alsoKyiv's court rules to reinstate Suprun as Ukraine's Acting Health Minister
The petition was supported by almost 27,500 signatures as of March 30 with the required minimum being 25,000.
Yet, the president recalled that Ukraine's parliament on March 30, 2020, appointed Maksym Stepanov as health minister, who continues implementing healthcare reforms.
"With regard to the continuation of the healthcare reform, I'd like to inform you that a program providing medical guarantees for all types of medical care began on April 1, 2020, under October 19, 2017, law No. 2168 on state financial healthcare guarantees for the population," he said.
Zelensky says Stepanov sees the fight against coronavirus and the continuation of the healthcare reform as priorities in his ministerial post, since people's health is one of the main priorities of the country's development.
As was earlier reported, Suprun, who was acting health minister from 2016 to 2019, criticized the proposed use of Proteflazidum, a locally produced antiviral extract of herbs, for treating coronavirus patients in Ukraine. She insists that this medicine will be ineffective.